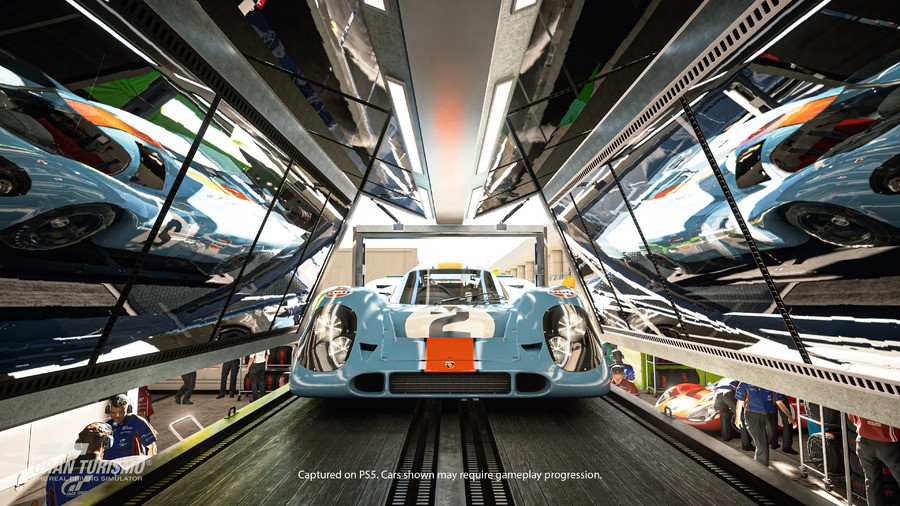 When is Gran Turismo 7 releasing on the PlayStation 5? Despite developer Polyphony Digital showcasing gameplay during Sony's recent showcase, there's still a large chunk of the gaming community that believes the racer is years away – after all, ever since Gran Turismo 5, the Japanese studio has garnered a reputation for being, shall we say, tardy.
But it's not strictly true. Gran Turismo Sport launched roughly four years after Gran Turismo 6, and it's only really Gran Turismo 5 that got stuck in development hell. We get the impression that Sony's planning to have this game out quite early in the PS5's lifespan, because then it can be updated over the course of the generation, much like the aforementioned PS4 game.
There's lots of discussion online about when the new title will drop on Sony's next-gen console. A photo that's been shared on various forums shows a December 2020 launch window, although this very much looks like a placeholder to us. Meanwhile, reports coming out of Official PlayStation Magazine suggest the title will be available within the PS5's "launch window".
While we reckon the publication is speculating on that topic, we reckon it'll end up being accurate. Gran Turismo 7 is clearly building from the foundations of the already excellent GT Sport, so we can't see it being too far away. Furthermore, it's one of the few next-gen titles we've actually seen gameplay for.
Our guess is that it'll launch in early 2021, which should give you something to look forward to after the launch of the PS5. It's perhaps worth mentioning that Japanese developers have particularly struggled to adapt to the work from home requirements enforced by coronavirus, and it'd be naïve to assume Polyphony Digital's an exception. Nevertheless, our bet is on early next year.
[source resetera.com, via psu.com]