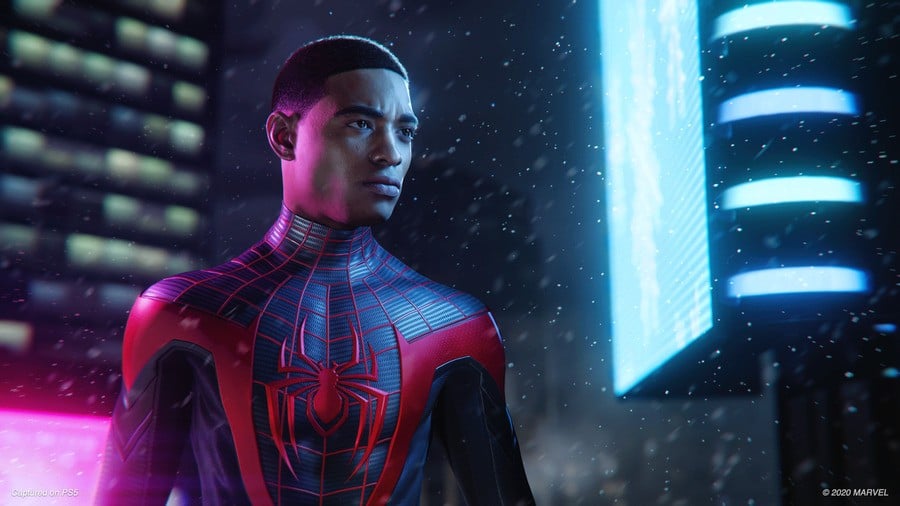 Man, Insomniac Games is going full pelt on PlayStation 5 games. Not only is the studio bringing back the beloved Ratchet & Clank with Rift Apart, but another team is hard at work on Marvel's Spider-Man: Miles Morales. The standalone follow-up to the PS4 blockbuster is scheduled to release alongside the next-gen console, and a new blog post tells us a little more about the title.
That's all well and good, but there are some details in the post that suggest work is underway on a full-blown Marvel's Spider-Man 2. Firstly, Insomniac reassures fans that it hasn't forgotten about Peter Parker, saying it has "much of Peter's story left to tell". A sequel is inevitable, but this is definitely a hint that more is on the way.
Another detail we shouldn't overlook is that Miles Morales isn't directed by Bryan Intihar, who helmed the first game. Brian Horton is creative director on this PS5 project. He's previously worked on games like the recent Tomb Raider titles and Call of Duty: Infinite Warfare. With Horton in charge of this standalone Spidey adventure, we can read between the lines and presume Bryan Intihar is busy with Marvel's Spider-Man 2.
If Insomniac really has started production on the full sequel, that means it's currently split into three teams. It's a big studio, and it seems Sony has put it to work on as much as possible. That's okay by us; we can't wait to play anything the developer cooks up.