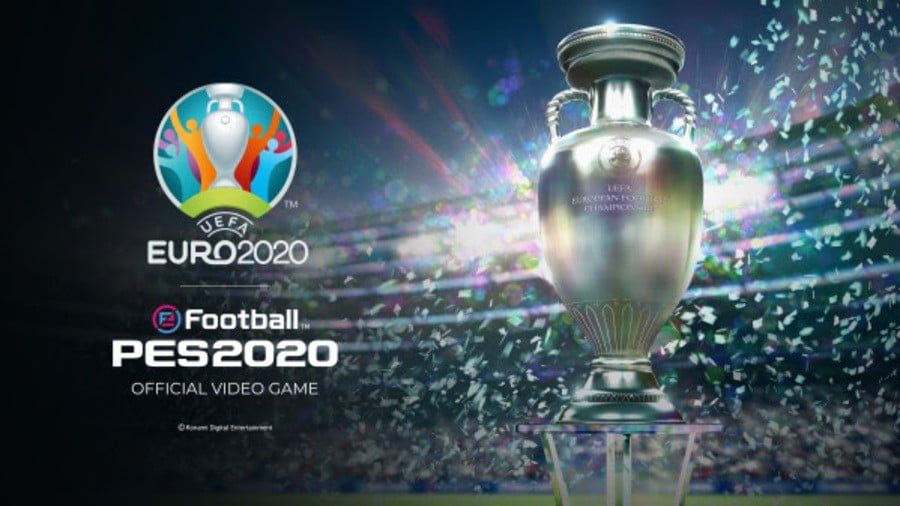 Between the Olympics and UEFA Euro 2020, this was scheduled to be a big summer for sport. Coronavirus means those plans have been abandoned, however, but if you're still looking to enjoy European football's biggest spectacle – well, maybe you should consider picking up a copy of eFootball PES 2020 for PlayStation 4.
Konami has confirmed that despite the tournament's cancellation and postponement into 2021, it'll still be adding the competition to its soccer simulation as part of an upcoming patch on 4th June. It'll be a free update, including all 55 national teams and rosters, as well as "high quality recreations of Wembley Stadium and Saint Petersburg Stadium".
The publisher clarifies that it'll no longer pick a Team of the Tournament, but it will still run "featured players, themed matchdays, and other in-game events". This is all a bit awkward really, isn't it? We understand that the publisher probably had this content built and ready to release, but… Without the real-world tournament, it all feels a bit redundant, doesn't it?