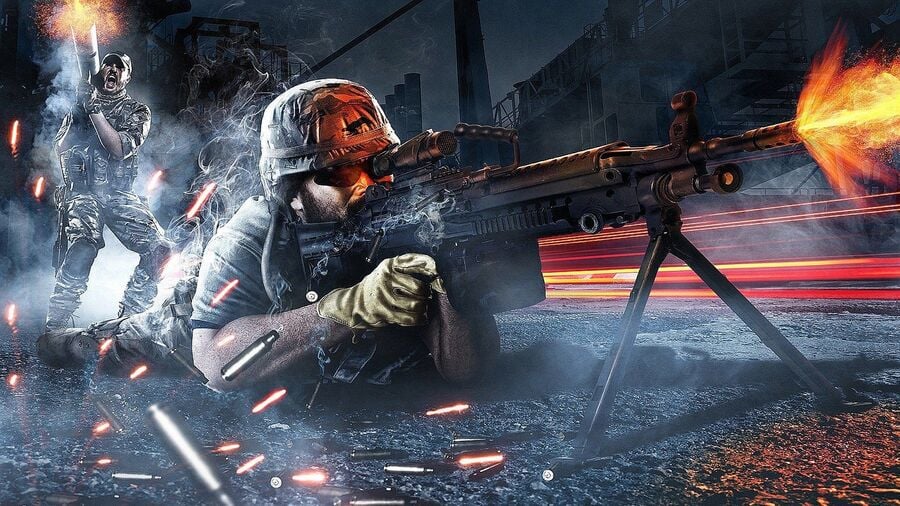 It hardly needs saying, but EA has now confirmed that its DICE studio is working on the next instalment in the Battlefield franchise. The game will release on PlayStation 5 and aims to deploy at some point in 2021, missing the Holiday 2020 launch of the next-gen console. Does this mean that the publisher won't have anything ready for the PS5 launch? It's safe to assume it'll have its usual roster of sports title, but we can now safely that Electronic Arts' initial line-up won't include a Battlefield title.
In a statement issued to GameSpot, EA stated that the PS5 title is "targeting new innovation that will be enabled by next-gen platforms". This does suggest that the release will ditch the PlayStation 4 platform and release exclusively on the PS5, Xbox Series X, and PC, but that's speculation on our part.
What can be said for certain is that EA is choosing to launch Battlefield in 2021 because of the small install base the two consoles will initially have. That is despite the fact that Battlefield 4 was a launch title on PS4. "Bringing out Battlefield [in 2020], where the new console base is fairly small, doesn't really give justice to the potential of the title, and so that's part of our driver in moving the title into Fiscal 22."
One of the more interesting questions that the release of a new Battlefield title always raises is what time period it'll be set in. EA DICE has spent the past two iterations in the past with Battlefield 1 and Battlefield V, so it may feel like it needs to change things up. Could the franchise be returning to the present day or even heading into the future? Share what you think in the comments below.
[source gamespot.com]