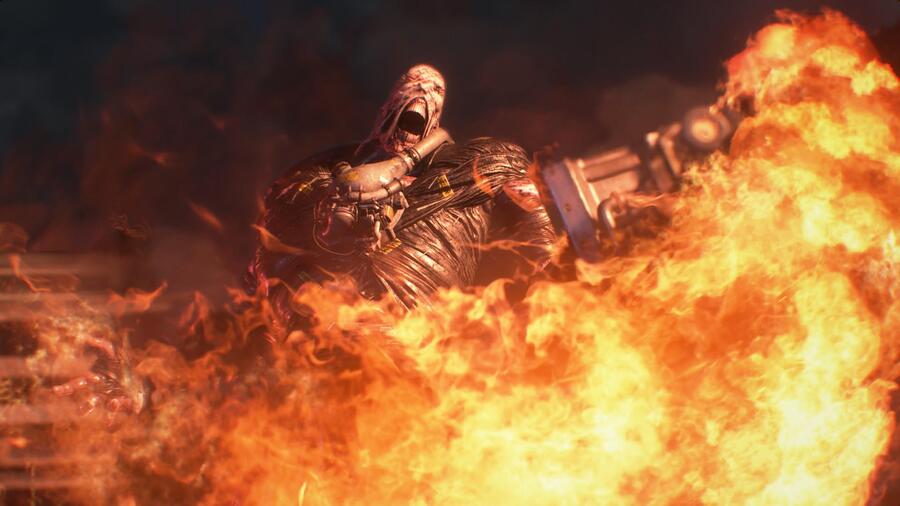 Wow, 2020 is flying by, isn't it? We're already a quarter of the way through the year, and it's already been enormously eventful. As the world hunkers down due to coronavirus, video games aren't the most important thing right now. However, if you're cooped up inside, you have to find ways to entertain yourself, right? With that in mind, let's take a look at what new PlayStation 4 games are releasing in the weeks ahead.
On a positive note, there's plenty to look forward to (so long as it all releases on time). Below you'll find a bunch of PS4 games to pre-order, and we've picked out a few key games you might be looking for in particular. So, what's coming out in April and May?
After the masterful return of Resident Evil 2, Capcom is almost ready to unleash Nemesis on PS4 with another remake. Resi 3 is looking just as good as last year's game, but with a higher emphasis on action, things are going to get pretty crazy on the streets of Raccoon City. Remember to pack some sandwiches.
Another remake lands in April, only this one has been on people's waiting lists for years and years. Yes, Final Fantasy VII Remake -- or the first part of it, anyway -- is right around the corner, reimagining Cloud Strife and his companions in glorious fashion. Set entirely in Midgar, this game refreshes all your favourite characters, locations, and scenarios from the PSone original, and it's looking like a dream come true for fans.
Originally due out in February, Marvel's Iron Man VR is finally almost here. This exciting PSVR release puts you in the red and yellow suit as you step into the boots of Tony Stark. You'll be flying around, using the superhero's trademark weapons and abilities, and no doubt saving the world from an imposing threat. It seems like a winning combo with virtual reality, and we can't wait to take it for a spin.
This is the big one. Also delayed from earlier in the year is The Last of Us 2, one of 2020's most hotly anticipated games. It's a sequel to one of the most critically acclaimed games of all time, and we can't wait to see how Ellie's sophomore adventure unfolds. We're sure to be in for a harrowing treat as the adolescent fends off human and fungal foes alike. Give it to us now, please.
More Upcoming PS4 Games
PS4 Accessories Coming in April and May 2020