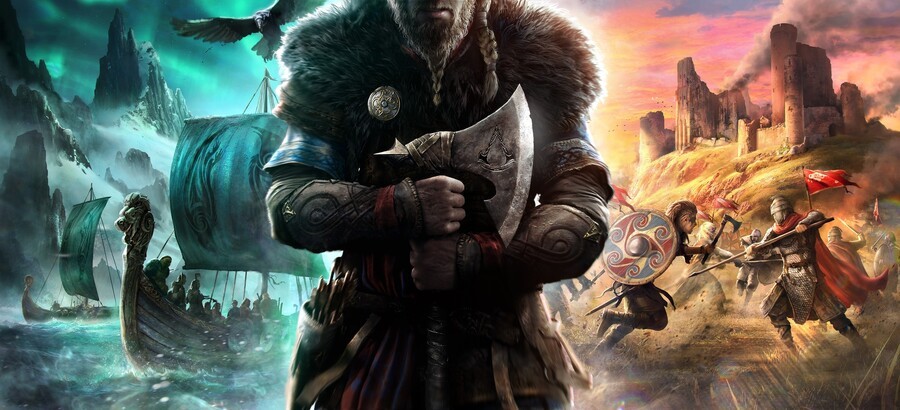 Following an eight hour livestream recording of digital artist BossLogic creating the game's key art, Assassin's Creed Valhalla has been officially announced. As was heavily rumoured, the title looks to be taking the franchise to the time of vikings, and going by the above artwork, we'll be playing as one.
The main character carries an axe with an assassin symbol engraved into it, while a raven appears to be his scouting bird of choice. Fitting, seeing as ravens are important creatures in Norse mythology, and vikings used them for navigation purposes when journeying to distant lands by sea.
Ubisoft has also posted a much, much shorter version of the aforementioned livestream. You can watch it below.
It's fair to assume that naval combat will be returning, and that the game will be set in Northern Europe. If we're dealing with vikings, the map could potentially cover a bunch of different countries. We may be exploring the Baltic Sea, or we could be setting sail on the North Sea. Or both. We'll hopefully find out soon enough.
Anyway, we're getting a cinematic trailer tomorrow (that's the 30th April) at 4PM UK time, 8AM Pacific time. We'll be sure to host it here on Push Square.