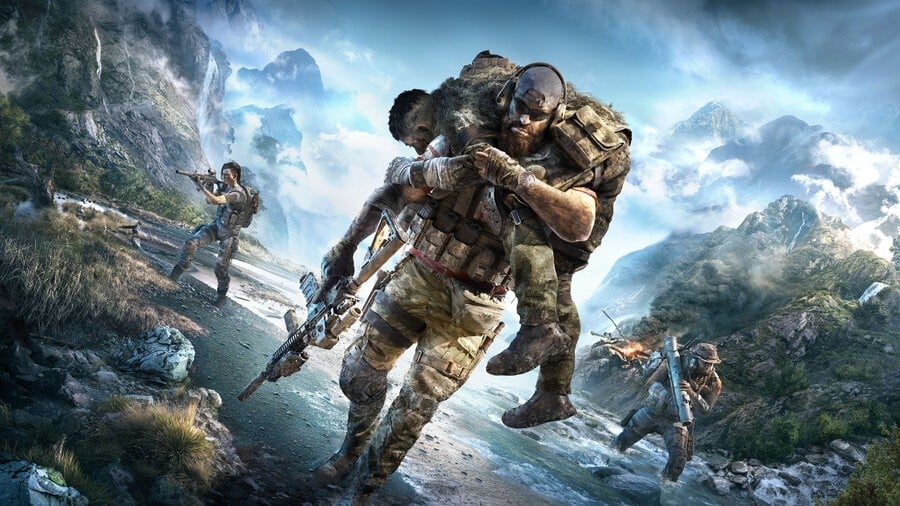 Ubisoft's been having a tough time with its latest Tom Clancy titles. In fact, things have been going so badly that it's completely reshuffled its management structure behind-the-scenes. While that will have an impact on upcoming games, it still has a bunch of underperforming entries in its arsenal, and so it's doing everything it can to get them into players' hands.
You may a remember a recent fire sale on The Division 2 reduced its price to a couple of dollars in the United States, and now it's announced incentives to try and boost Ghost Recon: Breakpoint's playerbase. It all starts with a new six-hour trial, available now on the PlayStation Store. This includes access to the release's latest expansion, which features Splinter Cell's Sam Fisher.
There's more: if you own the full game then you'll be able to utilise a feature called the Friend Pass through 16th June in order to invite three other buddies into your co-op session for free. All your pals need to do is download the abovementioned trial and accept your game invitation. Co-op playtime registered as part of the Friend Pass will not count towards the six hours trial.
We suspect Ubisoft will eventually give this game away, either as part of PlayStation Plus or PlayStation Now. If that doesn't work, perhaps it will consider paying people to play the title?
[source news.ubisoft.com]