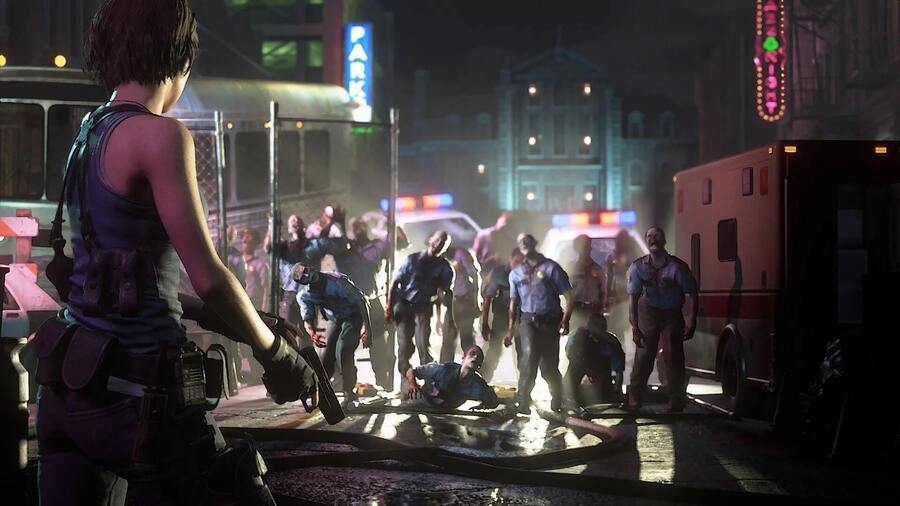 How do you get the safe code in the Resident Evil 3 demo? How do you unlock the safe in the Resident Evil 3 PS4 demo? So you're all excited about getting the chance to play Resident Evil 3 for yourself, and after progressing for a while and killing the zombies you encounter, this safe proves to be tougher than anything else you've encountered so far. Worry no longer, however, for we have the code to unlock it and give you access to its spoils. Here's how to get the safe code in the Resident Evil 3 demo.
How to Get the Safe Code in Resident Evil 3
Just so we're on the same page here, the safe code this guide refers to is the one located in the Upper Walkway safe room. Better yet, you'll find a clue as to where the code is found in the very same area. You're told that Aqua Cure queen is guarding the solution, so head on over to the nearby Pharmacy and take a look at the Umbrella's Aqua Core advertisement.
There, you'll see that three numbers have been circled in red pen along with directions. That's the code we've been looking for. It's Left 9, Right 1, Left 8. Go back to the safe, input the code, and you'll be given the Dot Sight (Handgun) as your reward.
---
Were you having trouble solving this puzzle in the Resident Evil 3 demo? Let us know in the comments below.