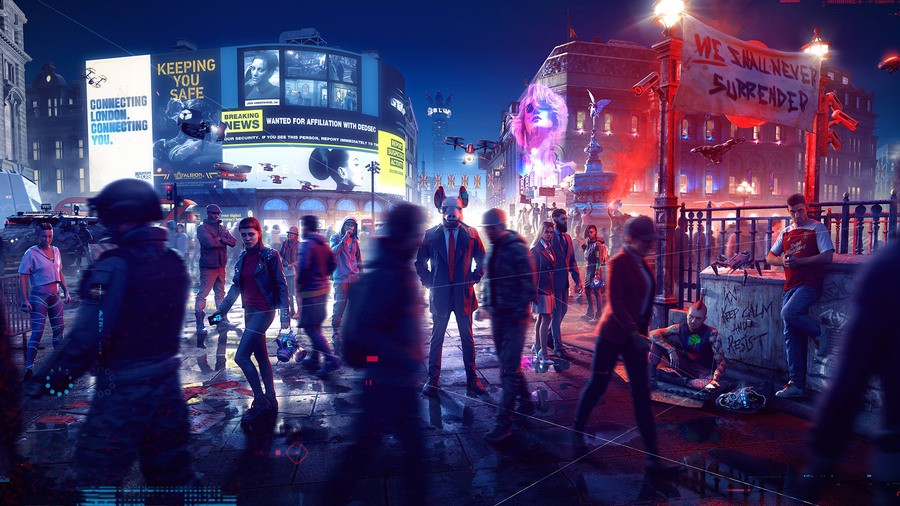 Update: Kotaku's Jason Schreier has just tweeted out that the two Ubisoft titles currently unannounced are indeed the upcoming Assassin's Creed game and a new entry in the Far Cry franchise. We're sure you're chuffed about that one, Splinter Cell fans.
---
Original story: French publisher Ubisoft has just wrapped up its latest earnings call, sharing details with investors on what to expect from the company in the future. Between October 2020 and March 2021, the company plans on launching five major AAA titles, three of which are planned to arrive before the end of the year. Each and every one of them will support the PlayStation 5 in some way.
Of the five games in question, we know for certain that Watch Dogs Legion, Gods & Monsters, and Rainbow Six: Quarantine make up three of them. The same amount of titles are expected to release before the end of 2020, leaving two more to fill the gap between January and March next year. The thing is, we're not entirely sure which titles will fill those slots. Since Watch Dogs Legion and Gods & Monsters both originally had early 2020 release dates before delays, we think we're safe in saying that they make up two of the games launching this year. Assassin's Creed is more than likely to be the other, but that's just speculation for now.
As noted by senior analyst Daniel Ahmad on Twitter, Ubisoft is expecting to support the next-generation PS5 with HD patches for its line-up of titles. The wording here is incredibly vague so we wouldn't base too many of your thoughts and assumptions on what is said, but the statement would suggest that the publisher's games will be playable on Sony's next system via backwards compatibility alongside a patch to boost their visuals and performance. That is instead of a native PS5 version.
We should expect to hear more from Ubisoft in May, but what do you make of all this? Which games do you think the publisher is putting out this year? Make your predictions in the comments below.
[source twitter.com]