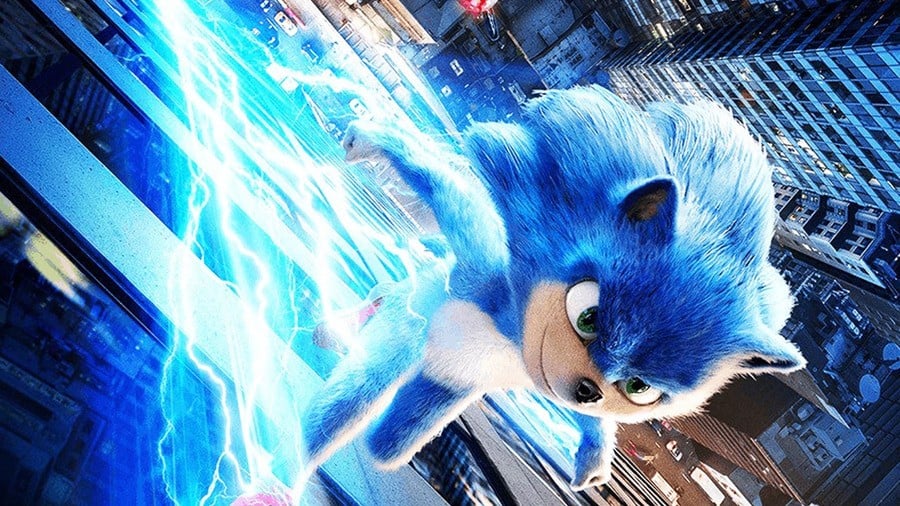 The Sonic the Hedgehog movie finally hits theatres across the globe tomorrow, but it doesn't sound like the best way to spend an hour and 40 minutes of your time on Valentine's Day. The reviews are starting to flood in across the internet, and you might be better off watching paint dry alongside a date rather than spending your hard-earned cash on the video game adaptation. Some critics have taken a shine to it, but with a Metacritic rating of 45, it's certainly not the best film in the world. Here's a sampling of verdicts to whet your appetite.
IGN - 7/10
While this family-friendly action-comedy suffers from a simplistic story and leans too heavily on tired visual cliches, Sonic the Hedgehog is nevertheless boosted by solid performances from Ben Schwartz as Sonic and Jim Carrey as Dr. Robotnik. Their ongoing cat-and-mouse game is entertaining, and passionate fans of the Sega franchise should appreciate all the nods to Sonic's history. Make no mistake, this frantically-paced film is made first and foremost for Sonic fans. If you've been there for the little blue fella these past 29 years, from his humble beginnings on the Sega Genesis to his current iteration, then Sonic the Hedgehog is the love letter you're probably looking for. If not… maybe save your gold rings.
Ending with a pair of mid-credits scenes that don't so much tease a sequel as outright confirm intentions to make one, it's a film that should have die-hard fans doing loop-the-loops. Whether Sonic has the box-office mileage to make it that far remains to be seen, but on the basis of this better-than-expected first instalment, further fast times wouldn't necessarily be a bad thing.
Altogether, Sonic the Hedgehog is a fairly middling family-friendly adventure movie, but a comparably good video game adaptation the belies a great deal of potential for a stronger, even more ambitious sequel. Hopefully Sonic the Hedgehog will get the chance to explore its world and take more risks in a followup.
An on-form Jim Carrey can't stop Sonic's live-action debut from feeling like a missed opportunity. If the teased sequels do materialise, here's hoping the storytelling levels up.
Indeed, other than product placement, the movie's primary goal seems to be delivering 1990s nostalgia. To that end, Jim Carrey gives his most spry, "Ace Ventura"-like performance in years as the know-it-all villain, Dr. Robotnik. Only his physical and verbal contortions ("I was spitting out formulas while you were spitting up formula") make the film feel remotely animated.
The filmmakers seem to be harbouring a naïve belief that punters will pay money to watch a comedy about a friendly cop bonding with a wise-cracking forest creature while driving through uninteresting scenery. For most of its duration, Sonic could be working from the script to that Woody Woodpecker movie you prey will never happen.
Sonic the Hedgehog could have gone from a good to a great movie not by bringing Sonic into the human world, but by bringing audiences into his. Maybe we should just be thankful that the movie was watchable at all. Sonic's success hinges on the character being likable, and the redesigned Sonic is easy to love.
---
Are you still going to give Sonic the Hedgehog a chance? Do you plan on seeing it tomorrow or over its opening weekend? Dash into the comments below.