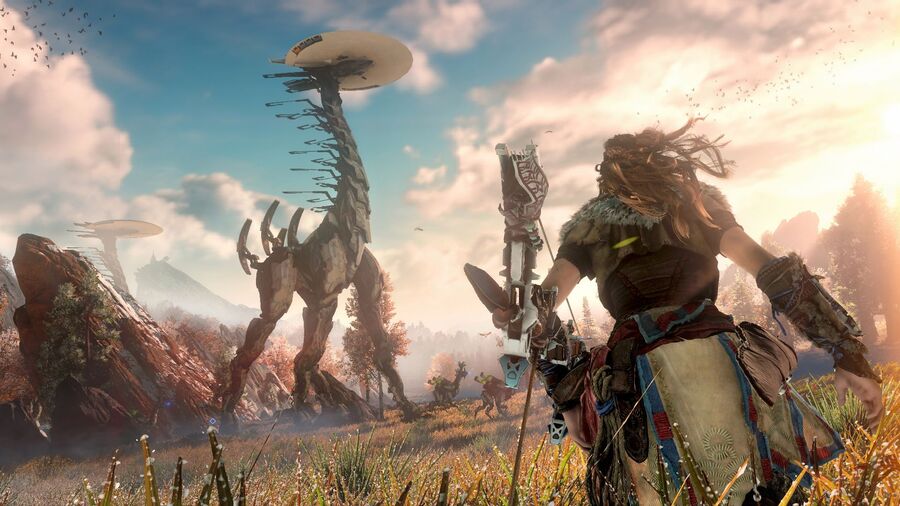 Do you want to know who Horizon: Zero Dawn's Aloy shares a birthday with? Alongside musician Jake Bugg and some YouTuber named Ruby Mancuso, the PlayStation 4 exclusive celebrates its anniversary alongside Push Square's own Stephen Tailby. Happy birthday, Stephen! We're sure he's out somewhere doing something nice, but for now, let's take a look at one of Sony's biggest exclusives of the generation.
At the time, we considered the experience to be a "daringly unique" one in the 9/10 Push Square review. Since then, however, the game has become one of the console's most important exclusives, surely birthing an entirely new franchise which will see its sequel take the PlayStation 5 by storm. Although, there is, of course, a bit of an elephant in the room here.
Horizon: Zero Dawn is very, very heavily rumoured to be heading to PC at some point in 2020, and some of PlayStation's most hardcore fans think today is the day for that unveiling. We wouldn't put too much stock in that for now, but you never know -- stranger things have happened. For now, we'll leave you with the wise words of Push Square editor Sammy Barker: "The title's marriage of science fiction to tribal politics is unlike anything you're likely to have seen before, and yet the Dutch developer's confidence in such an outlandish concept shines through from start to finish. This isn't flawless, but it's still one helluva debut."
Happy birthday Horizon: Zero Dawn, and Stephen!