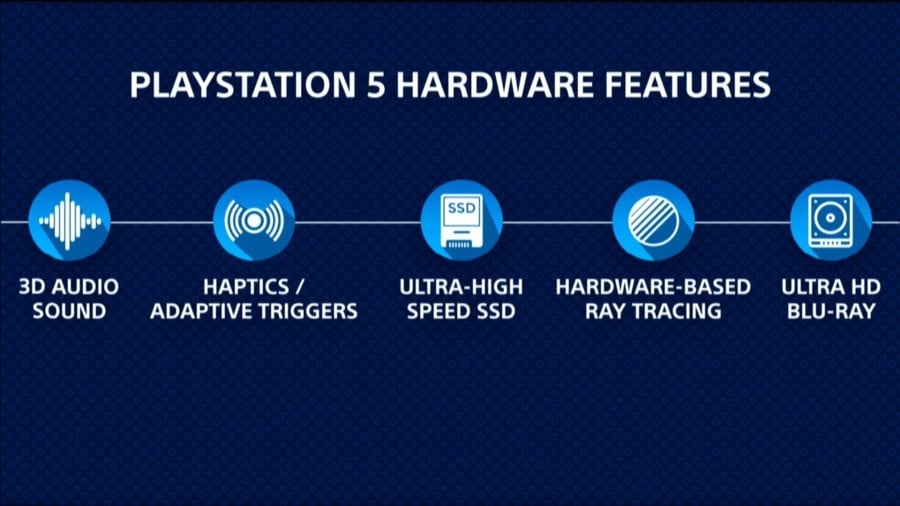 The PlayStation 5 itself didn't show up at Sony's CES 2020 press conference, but Sony Interactive Entertainment CEO Jim Ryan did take to the stage in order to talk about the next-gen console. In a short segment, Ryan covered the PS5's main features, reiterating the key selling points that have been reported previously -- only now we've got a handy graphic to gawk at.
You can find said graphic at the top of this article. The PS5's key features include:
3D Audio Sound - Allowing for much more in-game audio depth.
Haptics/Adaptive Triggers - Designed to give players more immersive controller feedback.
Ultra-High Speed SSD - A custom solid state drive that allows for much faster load times across the board.
Hardware-Based Ray Tracing - Built-in graphics tech that enhances in-game visuals.
Ultra HD Blu-Ray - The PS5 is able to play Ultra HD Blu-Rays.
While we don't think that these will be the PS5's only selling points, they're the main features that Sony has revealed up until now. With the PS5 due out in late 2020, it's only a matter of time until we hear much more.