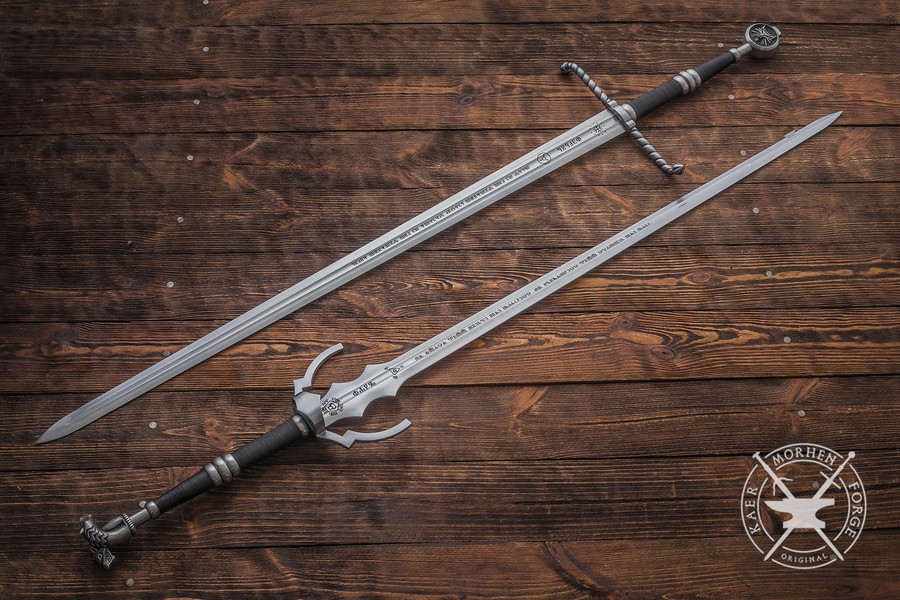 Just look at these swords. They're based on the Mastercrafted Wolven set from The Witcher 3: Wild Hunt, and yes, they're 100 per cent real. Created by swordsmith Artur Wysocki, these handmade blades are officially licensed by CD Projekt Red -- the developer behind the games -- under the guise of Kaer Mohren Forge.
The swords present some seriously impressive artistry -- especially when you take a closer look at the details, like the runes carved into the metal. To be totally honest, just looking at these things has made us want to play The Witcher 3 again.
Meanwhile, YouTube channel Kuba Potocki uploaded a video that shows off the swords back in 2018. Worth a watch if you want an even better view.
Kaer Mohren Forge does do commissions, but because each sword is handmade, Wysocki can't commit to fulfilling every order.
What do you make of these blades? Watch where you swing in the comments section below.
[source kaermorhenforge.com, via eurogamer.pl]