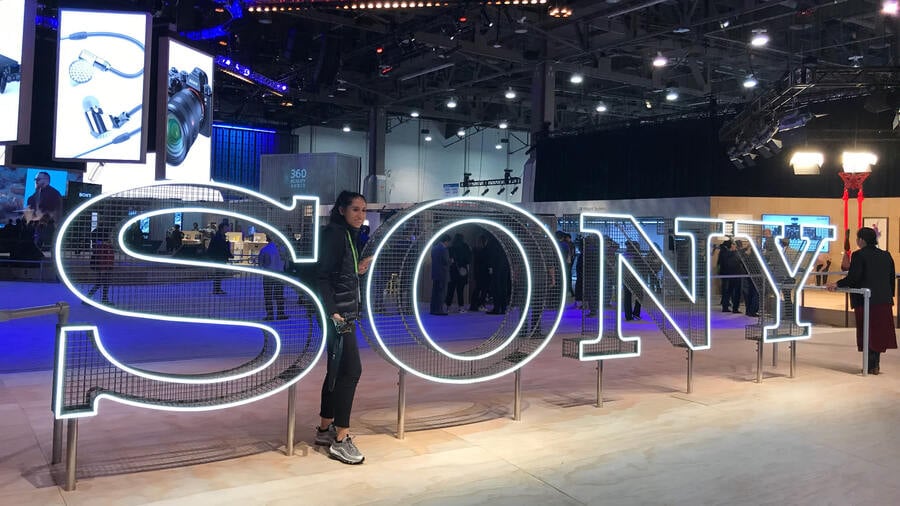 What time is Sony's CES 2020 press conference? Just before the end of 2019, Sony teased its appearance at the Consumer Electronics Show -- or CES for short. CES 2020 begins on Tuesday 7th January 2020, and as per usual, the PlayStation-maker will be attending. But it's not just Sony's presence that has people talking.
On its website, Sony says "the future is coming" at CES 2020. It's an ominous slogan, and, well, it's easy to think that this could be related to the PlayStation 5 -- the next-gen console that's yet to be fully revealed. With its release confirmed for late 2020, Sony's system has to be shown off at some point, and rumours regarding a reveal in early 2020 have been swirling for months. But is CES 2020 the time and place?
There's only one way to know for sure: watch Sony's CES 2020 press conference. We've included all the dates and times below.
Sony PlayStation CES 2020 Press Conference - Dates and Times
Here's when Sony's CES 2020 press conference begins. It will be livestreamed on Sony's website.
Monday, 6th January 2020
North America: 5pm PST / 6pm MST / 7pm CST / 8pm EST
Tuesday, 7th January 2020
UK/Ire: 1am GMT
Europe: 2am CET / 3am EET
Asia/Oceania: 10am JST / 9am AWST / 12pm AEDT
Will the PS5 be shown at CES 2020?
Sony's actions have been incredibly difficult to predict over the last year or so. The company has been restructured, and it's obviously been working on the PS5 behind closed doors. We know a decent amount about the next-gen console thanks to various articles in which Sony has shared key details, but we're yet to actually see the system in action. The steady drip feed of information has been unorthodox to say the least, and so we're hesitant to completely rule out a reveal of some kind at CES 2020.
That said, we would advise against getting your hopes up too high. Traditionally, Sony uses CES as a platform to talk about its non-PlayStation products, like its televisions and phones. In recent years, PlayStation has barely featured during its presentations at CES, and there's every chance that CES 2020 will be no different.
Again, tuning in to the press conference is the only way that we'll know for sure. And if you're unable to catch the stream, rest assured that we'll bring you any breaking news right here on Push Square.
---
Will you be watching Sony's CES 2020 press conference? Do you think the PS5 will be there at all? Keep your expectations in check in the comments section below.