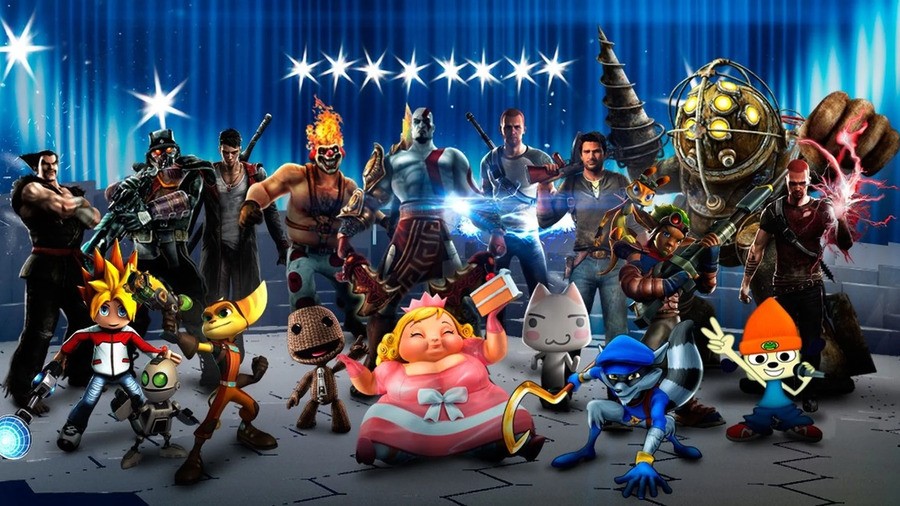 Nintendo recently revealed its very own theme park area to the world, dubbed Super Nintendo World at Universal Studios Japan. And, while Push Square is quite clearly a website focused on all things PlayStation, we'd be lying if we said we didn't want to go. In fact, we sort of desperately want to join our friends at Nintendo Life in a visit to the park. It looks incredible, but if Sony were to do the same, what would it look like? Which PlayStation mascots would the Japanese giant use to promote its rides? Who would oversee the restaurants or provide entertainment after hours? These are the questions we need answering, so let's hypothesise what a Super PlayStation World would look like for a moment or two.
The Roller Coasters - Spider-Man, Nathan Drake, and Gran Turismo Get the Blood Pumping
Let's be honest, if you're visiting a theme park and you're above the age of 13 then you're heading straight for the roller coasters. The pride and joy of any respected fairground, they tower above the rest of the rides with plenty of vertical loops, corkscrews, and zero-g rolls. So, Super PlayStation World needs a speedy roller coaster to draw in the crowds and an iconic character to advertise it. Is there anyone better at doing that than Spider-Man? We think not. The PlayStation 4 Marvel's Spider-Man can take a step into the real world with what we reckon could be a flying coaster -- similar to what you'd see at Alton Towers with Air, or now known as the VR experience Galactica.
We need something which is going to emulate the web-swinging antics of Peter Parker, and so a roller coaster which places you on your belly as you feel the wind hit your face is going to replicate that speed to a tee. What's more, twists and loops will do the job of depicting Spider-Man's flips and tricks as he navigates the high-rise buildings of New York City or dodges the hits and swings of a gang of goons. It's the centrepiece of Super PlayStation World, but there's so much more to see.
Every theme park needs a log flume, and the escapades of Nathan Drake are going to provide the backdrop to our next coaster. Remember the open-ended level in Uncharted 4: A Thief's End named The Twelve Towers? We're using the setting of Madagascar for a safari trip through the jungle aboard a wooden boat, fit to burst with mudslides and waterfalls to get you drenched. Nate, Sully, and Elena will provide all-new voiceover as you get closer to the treasure only for you to be fooled into the biggest log flume drop of the lot.
The last roller coaster of Super PlayStation World should dry you off relatively quickly, however. Gran Turismo introduces a duelling coaster to the park with two trains which face off against one another on separate tracks to emulate that racing spirit. Car companies could choose to sponsor either side of the contest so one day visitors can experience Ferrari v Lamborghini and the next it'll be McLaren v Koenigsegg. Of course, there'll never be an outright winner as both trains arrive back at the station within seconds of one another, but it'll always be fun to compete against family members to see who can come in first place. Throw in a handful of loops and corkscrews and the roller coaster will be replicating the intensity of Formula 1 turns and corners as soon as the park opens.
The Thrill Rides - Twisted Metal and Kratos Offer Unique Experiences
While roller coasters are what draw in the crowds, thrill rides are just as important. Giving visitors something to do in-between the highlights of their day, they're often pretty unique. We're going to need a few of these at Super PlayStation World, and God of War's Kratos is going to feature in one of them. The PlayStation VR 2 experience will be exclusive to the park and bridges the gap between the franchise's 2018 reboot and the inevitable PlayStation 5 sequel.
That'll get the hardcore PlayStation community flocking to the ride along with their own theories and thoughts of what awaits them discussed in the queue outside. Think of it as a 4D ride complete with a VR headset similar to what Nemesis: Sub-Terra was with real-life effects and moving chairs truly taken to the next level -- it'll be like Kratos and Atreus are there right alongside you. Phwoar.
Back in the real world, Twisted Metal's take on bumper cars needs to come with an age restriction. We're not kitting out visitors with guns, of course, but things could get a little dicey and heated as competitors crash into one another at surprisingly high speeds. We'll provide crash helmets and a seat belt for sure, although there's no telling what Sweet Tooth will get up to in the thick of the action. You're a real trooper if you manage to make it off this thrill ride without a bruise.
The Food and Entertainment - Fat Princess, PaRappa the Rapper, and Tekken Join the Action
Although, it's not all about the action. Families need somewhere to take stock, relax, and have a bite to eat. Super PlayStation World is more than inclined to provide so in steps Fat Princess. She's got the latest and greatest in fast food that'll make you hungry for more -- from Killzone kebabs through to inFAMOUS ice cream. Bloodborne burgers anyone? Or how about Horizon haloumi? If you're looking for PlayStation-branded food during your stay at the park then Fat Princess is happy to oblige. Just please join the orderly queue out front and tip your waiter.
You're not going to want to hop straight onto an intense ride straight after eating, so the arcade needs to be the next destination. A unique Tekken fighting cabinet is what hardcore fighting players will head to first, or you could test your might with a punching bag machine that'll compare the strength of your punch and compare it to the likes of Heihachi Mishima and Jin Kazama.
And then, as the sun sets over the horizon, PaRappa the Rapper takes to the stage. It's time for some karaoke as the alcohol starts to flow, but you'll need to be over the age of 18 to gain access so look away now kids. Accompanied by Chop Chop Master Onion, you can see the night away in style with some hip-hop beats and a U Rappin meter firmly in the Cool category. Is there a better way to see out your time at Super PlayStation World? We think not.
---
Would you purchase tickets to our take on Super PlayStation World? Do you have plans to check out Nintendo's own theme park in real life? Join the queue in the comments below.