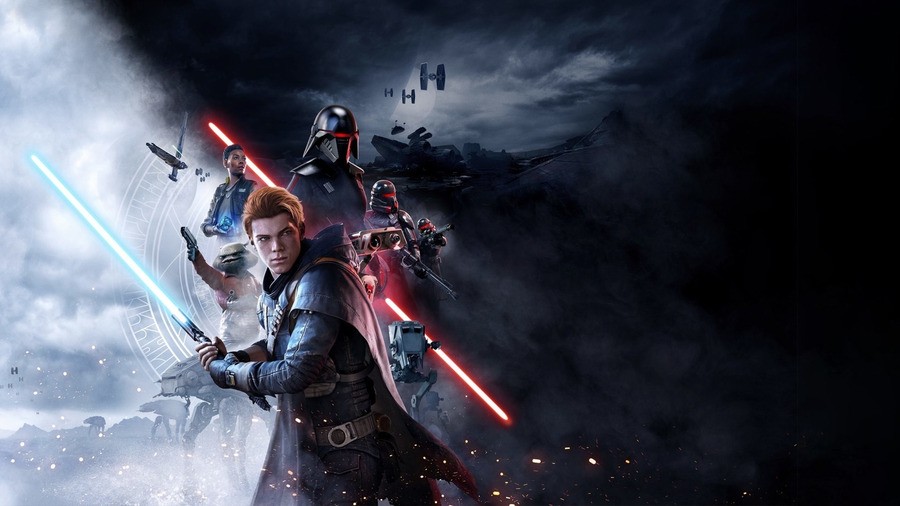 It's the last What Are You Playing of the year – heck, it's the last What Are You Playing of the decade. And don't bring that nonsense about when decades start and end in the comments section – it's probably the most tired discussion of the, well, decade. No, don't say it! Stop!
Sammy Barker, Editor
Now that I'm settled into my new home I'm on a crazy gaming binge. I've beaten South Park: The Stick of Truth and started The Fractured But Whole, and I'm about to roll credits on Life Is Strange 2. Next on the list, I think, is Control.
Stephen Tailby, Associate Editor
I was lucky enough to receive a few games for Christmas this year, including The Outer Worlds and Death Stranding. I'm really looking forward to putting some time into those ahead of the new year, but first thing's first: I gotta play Pokémon Sword.
Liam Croft, Senior Staff Writer
I'm still slowly working my way towards the Assassin's Creed Odyssey Platinum Trophy. There are only about five trinkets left for me to unlock, but boy is every single one of them a huge time sink. Hopefully, I'll have added it to my collection by the time next weekend comes around.
Graham Banas, Reviewer
There's a super good sale at GameStop right now, so I want to chase down a copy of Sairento. It's cheaper on disc than it is in the holiday sale. Also, I've got to return to Untitled Goose Game. I haven't played a whole lot yet, but I honk it.
Jacob Hull, Reviewer
I picked up a few discounted games in the Christmas sale and I've found myself pleasantly surprised by how much I'm enjoying Star Wars Jedi: Fallen Order. I'm not even a massive Star Wars fan, but this is just an excellent third-person action game all by itself. I also picked up Frostpunk and Judgment, so I'm well covered this weekend.
Jamie O'Neill, Reviewer
Not only did my girlfriend kindly treat me to M2's Mega Drive Mini emulation wizardry on Christmas Day, but she's agreed to continue to join me in playing classics like Streets of Rage 2, because she knows how much I'm looking forward to Streets of Rage 4 next year.
Lloyd Coombes, Reviewer
I'm catching up on some of 2019's games that I missed – including Sekiro. As someone that's bounced off of every FromSoftware game, I love the game's mystical feudal Japan and improved sense of movement – but am still finding myself bested regularly by even the most standard rank and file enemies. I will persevere, however!
---
Which games will you be seeing out 2019 with? Have you got any New Years Eve gaming lined up at all? Debate the decade in the comments section below.