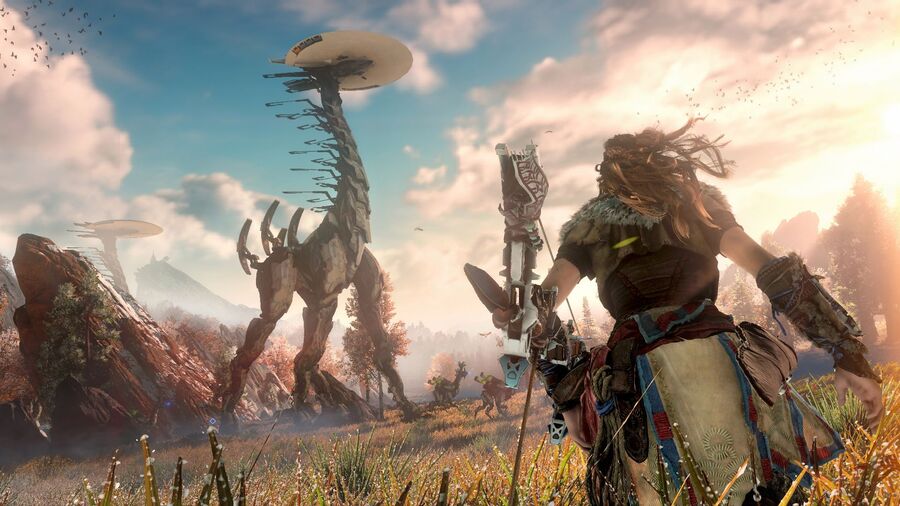 The PlayStation 4 has seen some of the strongest games come out of Sony's first-party studios. From Horizon: Zero Dawn and Uncharted 4: A Thief's End through to the upcoming Ghost of Tsushima, Dreams, and The Last of Us: Part II, every studio manages to serve up something slightly different. What links them all together, however, is the fact that they're all incredible games. And according to the head of PlayStation's Worldwide Studios, Hermen Hulst, that sort of top quality output will continue on next year's PlayStation 5.
In an interview with GamesIndustry.biz, which highlights Hulst as one of the People of the Year, he says: "We are very committed to the types of games we've been making at Worldwide Studios for the last decade: big, spectacular experiences with story and characters at the core. We will keep making these games, because we love to make them." Hermen Hulst then goes on to claim that Sony is eager to bring a new generation of developers under its wing to create "different experiences for a new generation of gamers."
We're not entirely sure if the head of PlayStation is hinting at any future studio acquisitions there, but it is still very welcome news that Sony isn't letting off when it comes to first-party content. Especially so when some hardcore fans are feeling unsure about the future after a handful of PS4 exclusives made their way to PC. We can't wait to see what the Japanese giant has in store for us next year when it lifts the lid off of its next-gen system. It's surely going to be quite the reveal.
Are you hyped to see exclusive PS5 games? Share your thoughts in the comments below.
[source gamesindustry.biz]