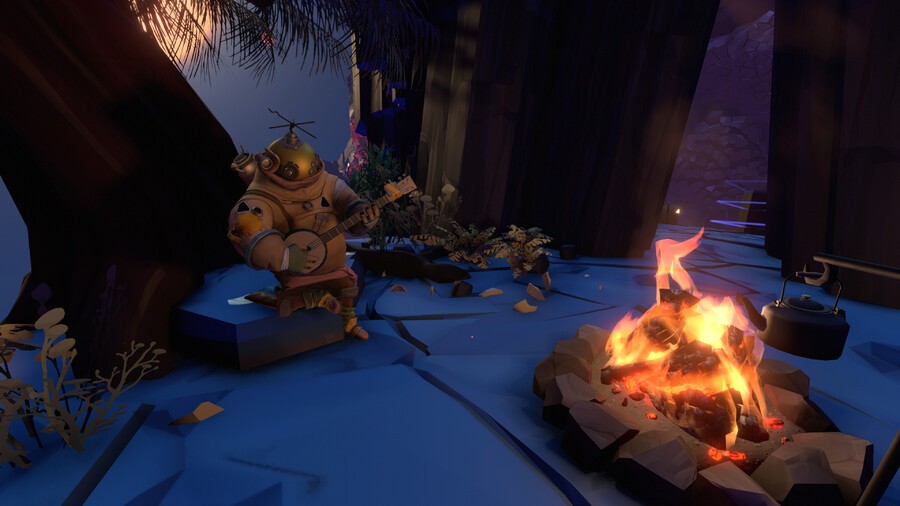 Outer Wilds made a successful landing on PlayStation 4 a month or so back, and it's an inventive space-faring adventure you should probably check out. One major drawback, however, has been rather inconsistent performance, meaning you'd quite often see the frame rate take a hit depending on what's happening. Developer Mobius Digital hasn't been sitting idly, though, as it's just released a patch that aims to smooth out the experience on PS4.
Patch 1.02 takes the game to version 1.0.4, and it's a pretty meaty update. Weighing in at about 4GB, the patch notes reveal some major changes and refinements to the mysterious sci-fi title. Of course, there's the "significant" performance improvements, "especially on PS4 Pro". In addition, the team has overhauled the game's menu UI, made enhancements to other parts of the presentation, fixed a whole bunch of bugs and crashes, and much more besides. For the full rundown, read the patch notes on the developer's website.
Have you been playing Outer Wilds on PS4? Will you be checking out the changes made in this new patch? Crash land in the comments below.
[source mobiusdigitalgames.com]