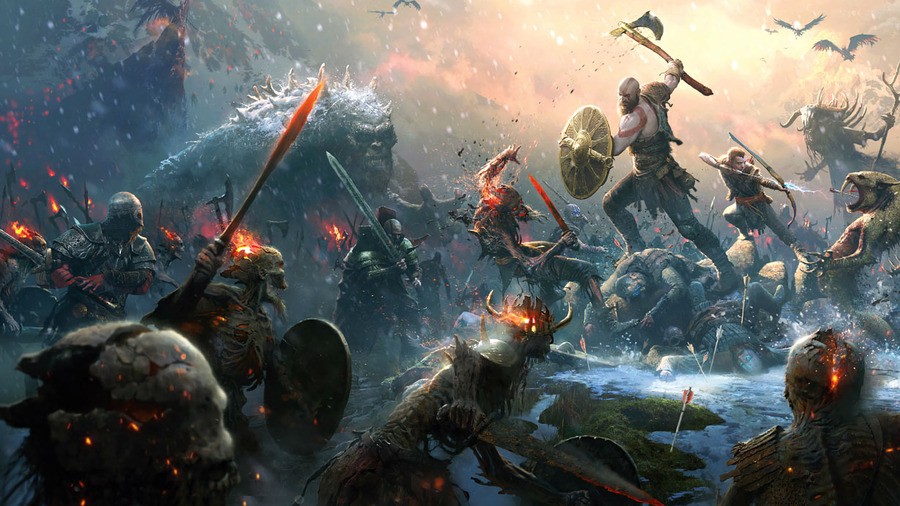 It's a shame that 2018's God of War never received any major DLC expansions, but if you're looking for a little something that could add to a new playthrough over the Christmas season, Sony has you covered. The game's pre-order bonuses are now available for free on both the EU and US PlayStation Stores, giving you access to a bunch of new shield skins.
The God of War Holiday 2019 Giveaway Pack contains:
• Death's Vow Armour Sets for Kratos and Atreus
• Exile's Guardian Shield Skin
• Buckler of the Forge Shield Skin
• Shining Elven Soul Shield Skin
• Dökkenshieldr Shield Skin
The DLC can be downloaded up until 6th January 2020 at 8am GMT / 12am PT 3am / ET, so here's an EU link and a US link if you wish to trigger the download remotely. Do you plan on checking out this free content if you don't already have access to it? Change your skin in the comments below.
[source store.playstation.com]