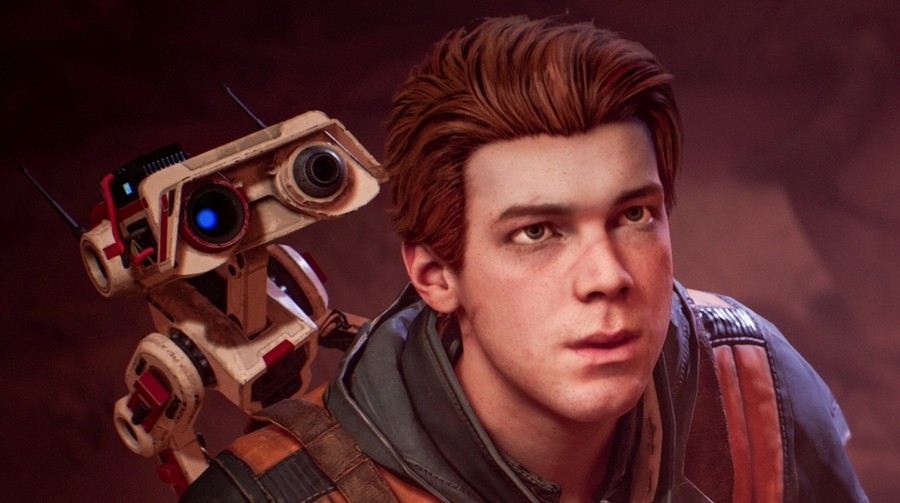 Believe it or not, the big holiday release schedule is all but over. With the release of Star Wars Jedi: Fallen Order, it's perhaps time to turn your attention back to your backlog – or the many titles you bought over the past few weeks that you haven't had time to finish yet. What are you playing this weekend? You know the drill.
Robert Ramsey, Deputy Editor
Gold Rathian is currently the bane of my existence in Monster Hunter World: Iceborne. I need that awesome armour but getting it ain't exactly easy. This weekend is therefore dedicated to the glorious hunt... And maybe some Death Standing when the inevitable frustration takes hold.
Stephen Tailby, Associate Editor
Aside from some smaller games I need to look at for future Mini Reviews, I'm at a bit of a loss this weekend. Maybe I'll pick up where I left off with Control -- it'd be nice to see that through to the end, even if the game's performance is still on the rough side.
Liam Croft, Senior Staff Writer
I'm feeling the force this weekend as I dive into Star Wars Jedi: Fallen Order for review. I've also got Pokemon Shield to play on my Nintendo Switch, and I can only resist the temptation of Sobble for so long.
Graham Banas, Reviewer
I've been thinking about nothing but Star Wars all week, and I cannot wait for my copy to show up so I can go nuts! It's been so long since there was a good Star Wars game (Republic Commando, maybe?) and I cannot wait. This is made even easier that after spending a few hours with Death Stranding; I have no interest in picking it back up for the foreseeable future, so at least there are fewer things for the backlog.
Jamie O'Neill, Reviewer
It's been ages since I completed Marvel's Spider-Man, so I'll run up skyscrapers and swing from buildings to let Peter have a peek at any missed extras dotted around New York City.
---
Will you be feeling the force this weekend, then? Or are you still busy meticulously balancing cargo in Death Stranding? Let us know in the comments section below.