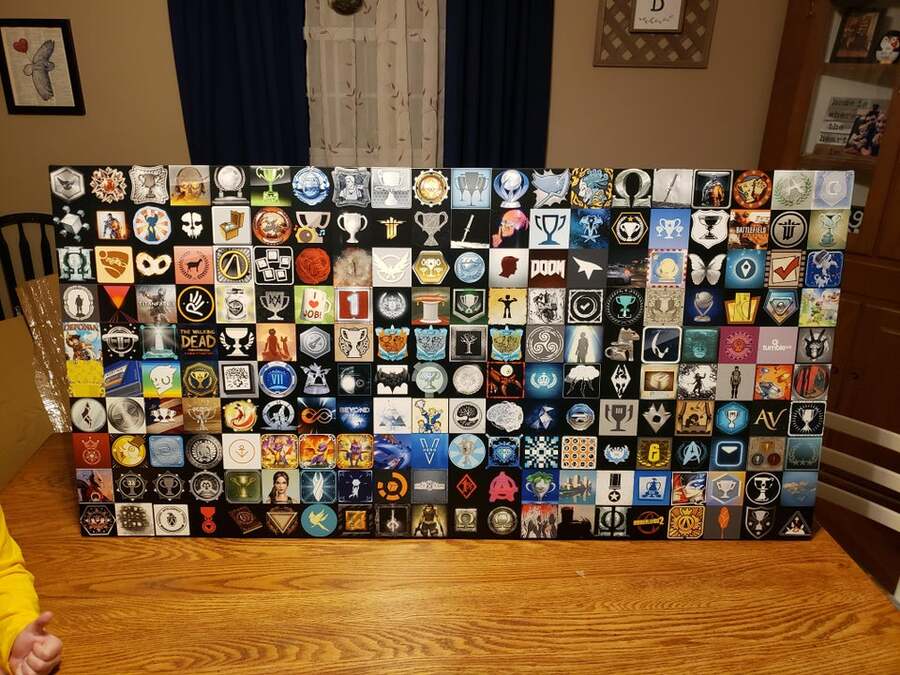 Do you remember your very first Platinum Trophy? Reddit user eblackham does -- it was Ratchet & Clank: A Crack in Time on PS3. That's because the man in question is very much a dedicated Trophy hunter with more than 200 Platinums to his name. To celebrate the landmark moment, and look back on the past decade of PlayStation, he has created a canvas paying homage to every single Platinum Trophy unlocked on his account.
Taking a peek at it above, we recognise Platinum trinkets for the likes of Battlefield 4, God of War III, DOOM, and Battlefield Hardline. When asked which were his favourites to unlock, eblackham lists last year's God of War and Uncharted 4: A Thief's End, while Spec Ops: The Line and Dead Space 2 were particularly tough when it came to reaching 100% completion.
However, he hasn't stopped there. The PSN user is now up to 215 Platinum trophies with an overall level of 52. Impressive stuff! Can you come anywhere near to beating that score? Share your own Trophy level in the comments below.
[source reddit.com]