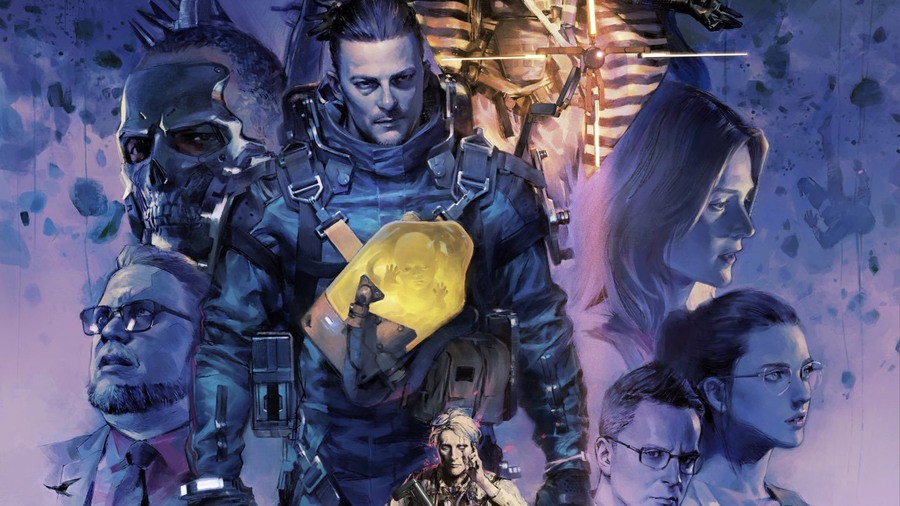 On what was surely one of the wettest mornings London had seen for quite some time, there was a buzz about Camden Market. As England rugby fans drowned their sorrows in pubs nearby, a queue already hundreds of ecstatic people deep was beginning to take shape -- stretching and winding its way down Chalk Farm Road. Hideo Kojima had brought Death Stranding to town, accompanied by flocks of dedicated fans who had been camping out before we'd even arisen from our slumber that day.
It's the sort of event that only the Metal Gear Solid creator and art director Yoji Shinkawa could even dream of arranging and even capitalizing on. The second stop on the Death Stranding World Tour brought a free, unticketed experience to the English capital that couldn't even guarantee a meet and greet opportunity with the men themselves as the line outside grew more and more. Such is the clout that they possess.
We were in a position lucky enough to skip those queues, and so with the Death Stranding Experience ahead of us, we headed inside unsure of exactly what was waiting for us. Hideo Kojima and co were on hand for meet and greets inside the cosy Stables Market with professional photographs enough to treasure those memories, but then it was time to check out what had been put on across the weekend for ourselves.
The first part of the experience sees us ushered into a recreation of Sam Porter Bridges' private room -- a place where he can rest, take a shower, and stock up on any equipment and ammunition the protagonist may need. It's the Bridge Baby that takes centre stage as voiceover plays overhead from Deadman, who explains how a Stillmother's offspring connects with the land of the dead and the ways it senses BTs. There's no time for relaxation, however, as the situation quickly deteriorates with a warning that urges us to press on before things turn sour.
What we stumble upon next flips the script completely. Transported back to the World War era, Mads Mikkelsen's Cliff and his skeletal comrades reveal themselves both onscreen as a portion of the release date reveal trailer runs before our eyes while real-life actors play the part in person. With a bunker in front of us and moody red lighting to accompany a deceased Bridge Baby floating by, it's a tense handful of minutes for everyone involved.
The scene then gives way to a Death Stranding gift shop full of limited-edition merchandise. You can be sure that we took full advantage. If the hype for Hideo Kojima's next project is getting the better of you, the experience is a great way of getting yourself wrapped up in that anticipation a little bit more as you move closer and closer to the oddity of the game's actions. If you're in or around London, it can't hurt to arrange a date with a Bridge Baby.
---
We would like to thank Sarah Moffatt, Anissa Harb, and Tom Westcott for inviting us to the Death Stranding Experience and taking care of the media side of the event. For more information, and to learn how you can attend yourself, please visit: https://www.camdenmarket.com/events/the-death-stranding-experience.