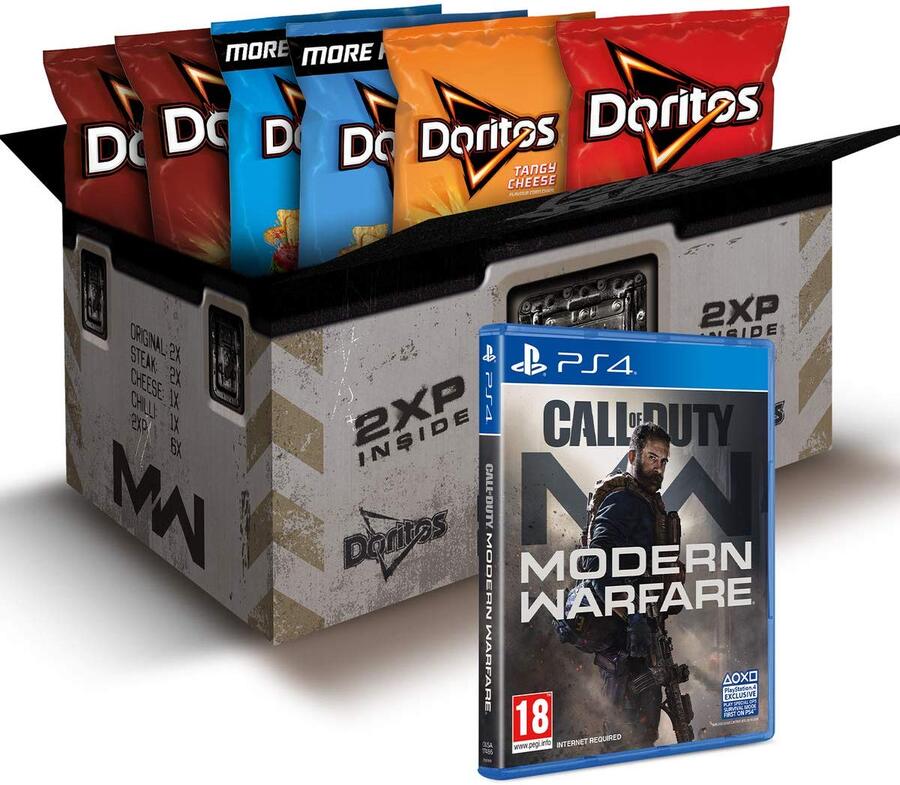 Yes, you read that right. Hungry gamers need no longer fear, for the Dorito Pope has blessed us with the best/worst deal of the season. On Amazon UK, you can buy a special care package that prepares you for battle with Call of Duty: Modern Warfare and six share bags of delicious Doritos. That's two Cool Original, two Flame Grilled Steak, one Tangy Cheese, and one Chilli Heatwave.
Bundled together in a special replica supply drop box, you'll never be without your wartime rations again with this epic gamer deal. Not only do you get enough chips to satisfy you and your pals over a fragtastic gaming sesh, you can also earn two times the XP with six 2XP codes. You'll be levelling up your profile and your taste buds at the same time. Now that's efficiency.
It's not much of a bargain, but you can't put a price on this level of epic flavour. Are you ready to have the best gaming night of your life with Call of Duty: Modern Warfare and an irresponsible amount of crisps? Feel the crunch in the comments below.