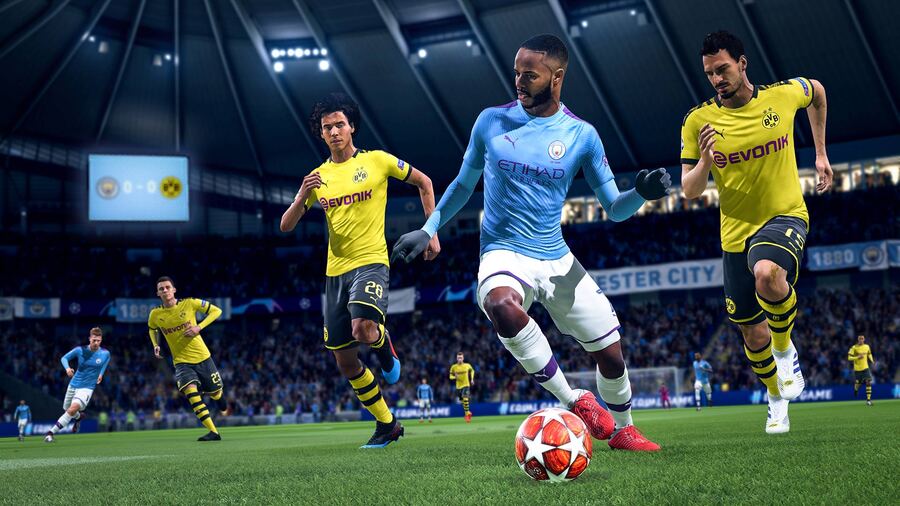 FIFA 20 is out, and as always, the franchise reigns supreme in the UK chart. It's at number one for the second time, despite a major new release from Ubisoft. Ghost Recon: Breakpoint has had to settle for a second place debut, although we expect this game to stick around for a bit. Its predecessor went on to sell very well, so it's likely this one will perform similarly.
Ghostbusters: The Video Game Remastered busted its way into the chart too, arriving at number six. That's it for new releases, and aside from Borderlands 3 in third, the rest of the top 10 is dominated by exclusives -- and not Sony's. Here's hoping that Concrete Genie can make a dent.
Here's the latest top 10.
UK Sales Charts: Week Ending 5th October, 2019
FIFA 20
Ghost Recon: Breakpoint
Borderlands 3
Gears 5
The Legend of Zelda: Link's Awakening
Ghostbusters: The Video Game Remastered
Mario Kart 8 Deluxe
Sea of Thieves
Minecraft: Xbox Edition
Forza Horizon 3
[source ukie.org.uk]