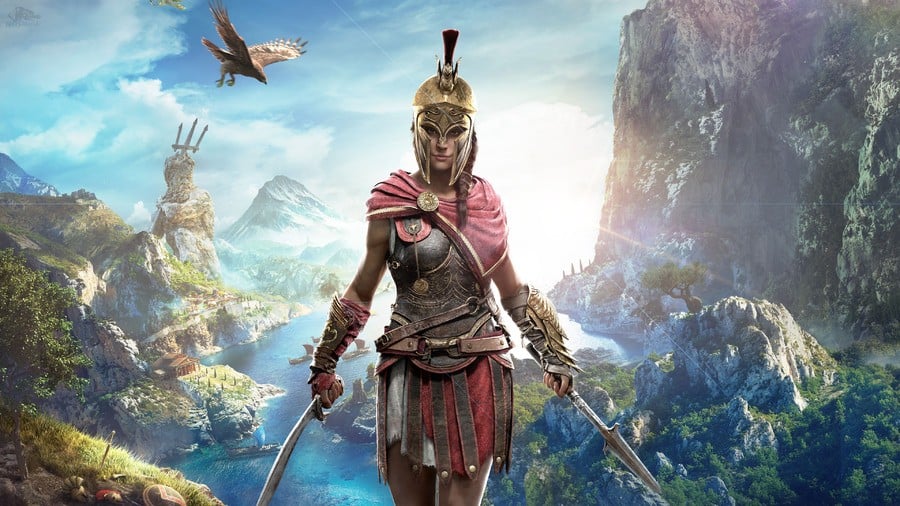 Over the last year or so, we've written about many an Assassin's Creed Odyssey patch. The game's had some huge and exciting updates, but this latest patch ain't one of them. It looks like support for the open world adventure is finally fading away.
Update 1.51, which weighs in at around 400MB on PlayStation 4, includes a handful of minor bug fixes -- and that's it. We've actually become so used to reading sprawling patch notes that seeing such a small list of adjustments seems weird. In any case, you can check them out below.
DISCOVERY TOUR: ANCIENT GREECE
Addressed an issue that caused players to get stuck in world stations under certain conditions.
STORY CREATOR MODE
Addressed an issue with the calculation of rewards.
Addressed an issue where the dialogue scene could get blurry when the stage of the dialogue is set to 1v1 close.
THE FATE OF ATLANTIS
Addressed an issue that reset gathered Isu Knowledge after updating to version 1.5.0.
Addressed an issue that prevented the Isu Beckon quest from appearing.
MAIN GAME
Addressed an issue in A Godless Blight that prevented players from carrying bodies out of the water if they died and reloaded the save game.
Addressed an issue that prevented the Underworld Pack items to be available in the visual customization section.
Are you still playing Assassin's Creed Odyssey? Hope back aboard your ship in the comments section below.
[source assassinscreed.ubisoft.com]