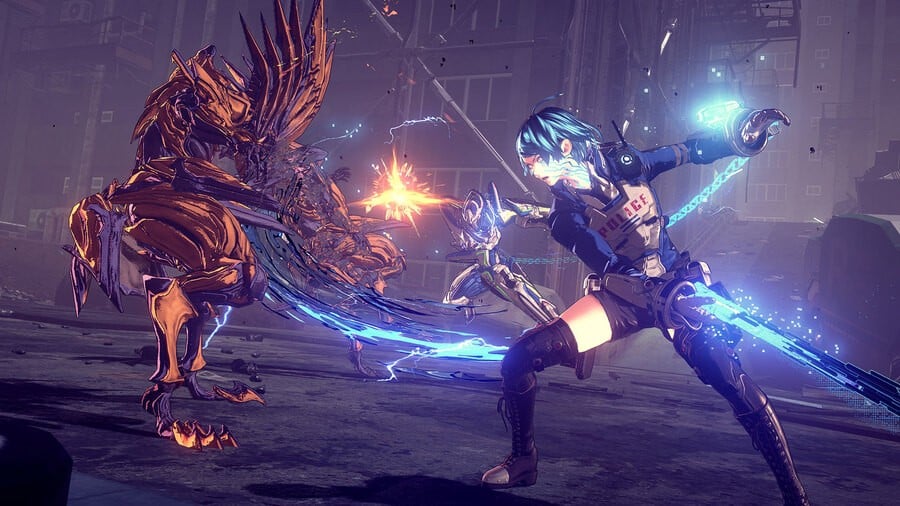 Platinum Games is a developer that seemingly always has multiple projects on the go. Its most recent release is Astral Chain, which just launched exclusively for Nintendo Switch last week. As is typical for the studio, the game has been received very well; our sister site Nintendo Life gave it a big old 9/10, saying it could be Platinum's "most accomplished game yet".
Of course, you can never please everyone. Some fans of the studio's output want to see Astral Chain on other platforms. One such admirer asked the game's director, Hideki Kamiya: "Why wasn't Astral Chain released for PS4? Do you hate PlayStation?" The notorious Twitter user responded, and essentially says you'll need to ask Nintendo. Here's a translation, courtesy of NintendoSoup:
"Why... would be great to have Mario, Zelda, and Metroid (on PS4) too but...
As for do I hate PlayStation... I'm just a developer fulfilling my contractual obligations so I don't know, maybe you can try asking my publisher and investor Nintendo?"
Basically, Astral Chain is not coming to PS4 anytime soon, probably not ever. It's a Switch exclusive funded and published by the big N, making ports to other platforms extremely unlikely. Its exclusive status could be part of the reason it's being review bombed on Metacritic.
However you feel about this, it seems Platinum Games' latest is chained to the Switch. Do you want Astral Chain on PS4? Get blocked by Kamiya in the comments below.
[source twitter.com, via nintendosoup.com, jackofallcontrollers.com]