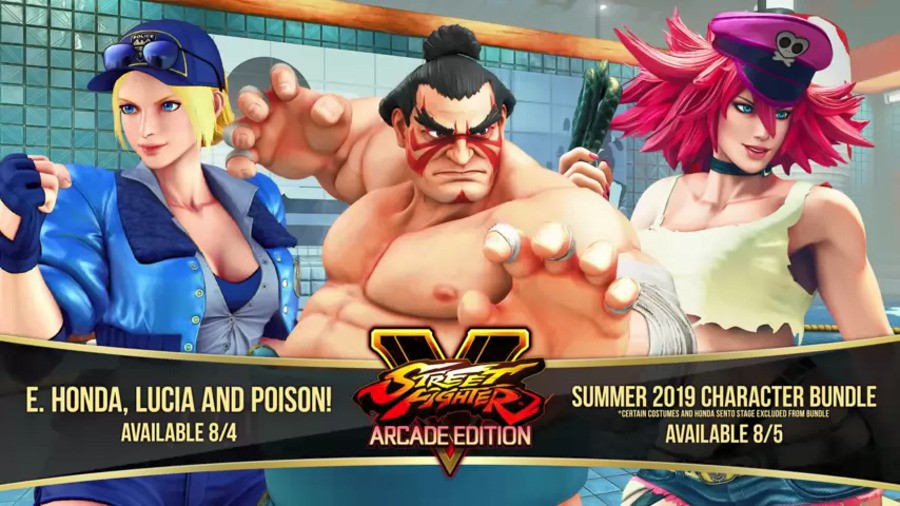 Another big fighting game event, another Capcom cock-up. This time, just days ahead of Evo 2019 -- which takes place this weekend -- three new DLC characters for Street Fighter V have leaked via a trailer that's now been removed.
As you can see from the image above, the "Summer 2019 Character Bundle" includes returning fighters E. Honda and Poison, as well as guest character Lucia from Final Fight. They'll be on sale starting from the 4th August, while the aforementioned bundle arrives on the 5th August.
As alluded, this certainly isn't the first time that Street Fighter V's upcoming content has leaked ahead of an official reveal. If these three characters are all that Capcom has up its sleeve for Evo 2019, then be prepared for a very lukewarm reception during the tournament's final day.
Indeed, you can expect a number of announcements at this year's event. Evo is essentially the E3 of fighting games these days, with the likes of Street Fighter, Tekken, and other popular properties bring big surprises to the venue. Here's hoping that Capcom hasn't blown it already.
[source kotaku.com]