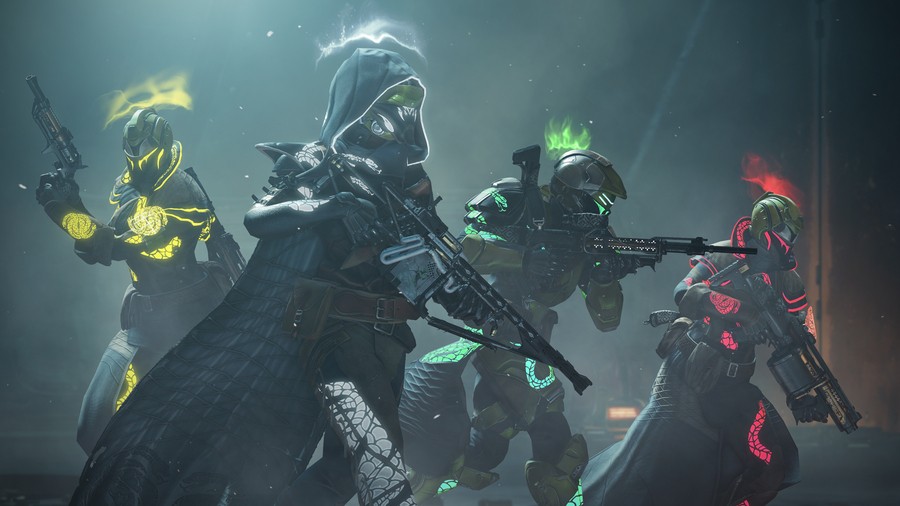 You may have spotted the small print in Google Stadia's stream earlier today, suggesting that Destiny 2 cross-save was pending a Sony decision. Well, according to Kotaku, the platform holder decided to enable the functionality on the PlayStation 4 – yesterday. That's right, the Japanese giant left it until the very last minute before giving Bungie the go-ahead to allow players to transfer progression between the Xbox One, PC, Stadia, and the PS4.
It's taken a while, but the PlayStation maker does seem to be open to this new-fangled cross-platform future now, so it's not really a surprise that it eventually caved. It is interesting that the company made developer Bungie sweat for a while, though – it apparently only revealed its decision during a meeting yesterday, just 24 hours prior to expansion pack Shadowkeep's unveiling earlier today.
In other news, Destiny 2 will not be receiving any more PS4 exclusive content, which has been a trend over the past five or so years. It makes sense, of course, as that arrangement was probably made between Sony and former publisher Activision; the latter is no longer involved with the franchise at all.
[source kotaku.com]