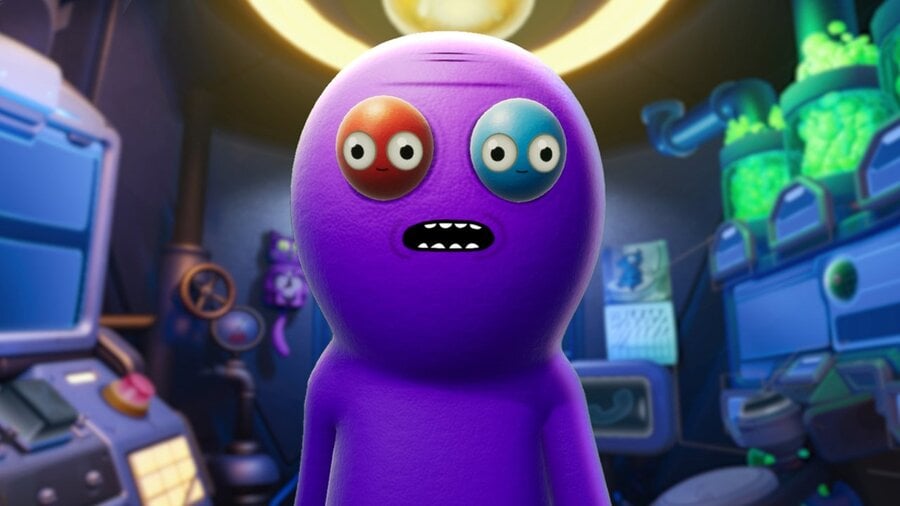 The sun's been shining ahead of the Bank Holiday weekend, so you can bet on your expensive new BBQ that it'll be chucking it down for the next 72 hours. No matter, you've got a backlog to be working through, right? Here's everything we're playing.
Robert Ramsey, Deputy Editor
This weekend I'm playing games that I'm not allowed to talk about, and it's going to be glorious. [Show off - Ed]
Stephen Tailby, Associate Editor
I'm knee deep in reviews right now (hence the lack of Dreams developer diaries – apologies). This weekend, I'll be taking a look at Unruly Heroes, a colourful 2D action game, and Trover Saves the Universe, the PSVR title from Rick and Morty co-creator Justin Roiland. I'm sure it'll be perfectly normal.
Liam Croft, Senior Staff Writer
I'll be keeping a couple of clean pairs of pants nearby this weekend as I finish up Layers of Fear 2 for review. Look out for that one at the beginning of next week, but I'll be sure to bring my heartbeat back down to a more natural rhythm with Days Gone in the meantime.
Lloyd Coombes, Reviewer
Console gaming is a tricky prospect with the newborn, so I've taken to playing my Nintendo Switch. I'm just starting my Monster Hunter: Generations Ultimate grind, and have been playing a couple of the Steamworld titles, too!
Nicole Hall, Reviewer
This week I played The First Tree which only managed to leave a bitter aftertaste of pure disappointment. Poor writing partnered with unlikeable characters and a convoluted story failed to achieve the emotional drive the game was clearly striving for. I then made a huge leap from whimsical indie to fast-paced FPS action and finally sunk my teeth into Wolfenstein 2 and, well... So far so good.
Christian Kobza, Contributor
With Platinum Trophies for A Plague Tale: Innocence and Borderlands 2 just added to my collection, I'll be spending this weekend finally speeding through the recently released Team Sonic Racing.
---
That's everything that we're playing this weekend, but what about the rest of you? Let us know your plans in the comments section below.