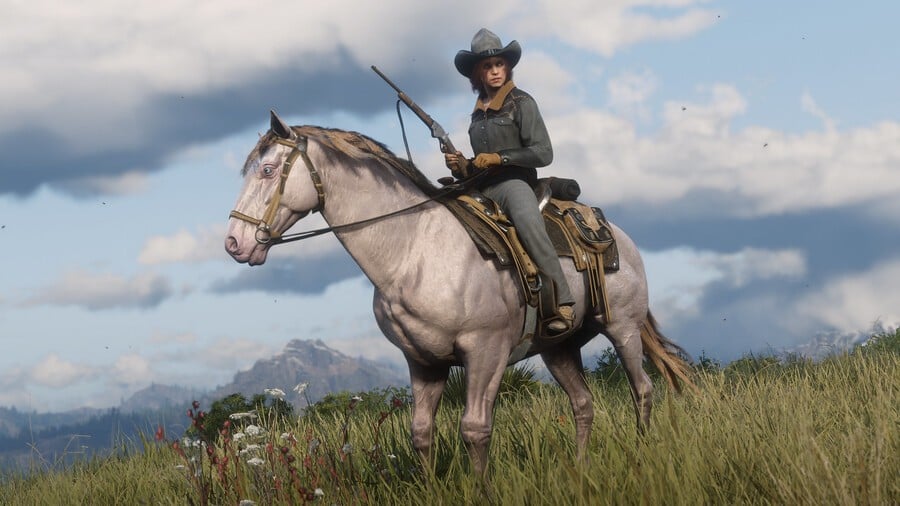 Following on from the huge update to Red Dead Online last week, PlayStation 4 players can look forward to a bunch of extra bits and pieces in Red Dead Redemption 2's multiplayer component. Rockstar has taken to the PlayStation Blog to detail some new content coming first to the PS4 version of the game, from emotes to brand new competitive modes.
Firstly, there's a new weapon named the Ancient Tomahawk, a throwable weapon that you can acquire from your nearest Fence. There's now also a variation on Make It Count in which the only weapon available is the Ancient Tomahawk. Additionally, a new horse breed - the Perlino Andalusian - and a bunch of new clothing and emotes are available in Red Dead Online.
Finally, Last Stand is a new free-for-all competitive mode in which "players compete to survive in two-minute bouts, resulting in a bloody free-for-all with no way out, no second chances, and one winner. Be the last one alive to win a bout."
For more information on these PS4-first additions, be sure to check out the blog post.
[source blog.eu.playstation.com]