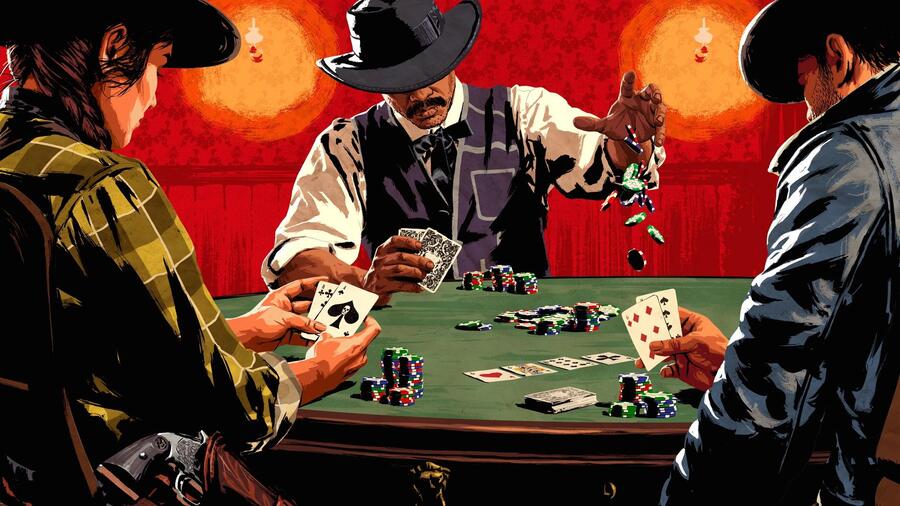 Rockstar has pushed out a mega patch for Red Dead Redemption 2, and you can download it right now on PlayStation 4. Update 1.09 mostly covers Red Dead Online, but there are also a few fixes for the single player story buried in the patch notes.
Also buried in there is the removal of "the beta label" from both the game's logo and in-game text. Although Rockstar hasn't made a big deal out of this for whatever reason, this surely means that Red Dead Online is finally out of beta.
And if that's the case, then it's clear to see why. The update adds a lot of new stuff to Red Dead Online, including the ability to try your hand at poker with other players, loads of new missions, dynamic open world events, over 370 new clothing items and clothing variations, the LeMat Revolver, and much more. Listing everything here would probably break our word limit, so be sure to click through to the full patch notes.
Perhaps a highlight of the update is that it looks to fix those pesky HDR issues some players have been having on PS4. "Players can now switch between the existing 'Cinematic HDR' and new 'Game HDR' styles, and a new option has been added to allow manual adjustment of Peak Brightness values for different displays," read the aforementioned patch notes.
Oh, and the much requested "defensive" playing style has also been added. In theory, this option should help prevent widespread murder by other players. With defensive mode activated, your character can no longer be tackled, lassoed, or even locked onto. What's more, defensive players take less damage in general. Hopefully this encourages a more peaceful online environment, which is something that's been missing from Red Dead Online since day one.
Are you still playing Red Dead Online? Might this update convince you to come back, if you've been taking a break? Activate defensive mode in the comments section below.
[source support.rockstargames.com]