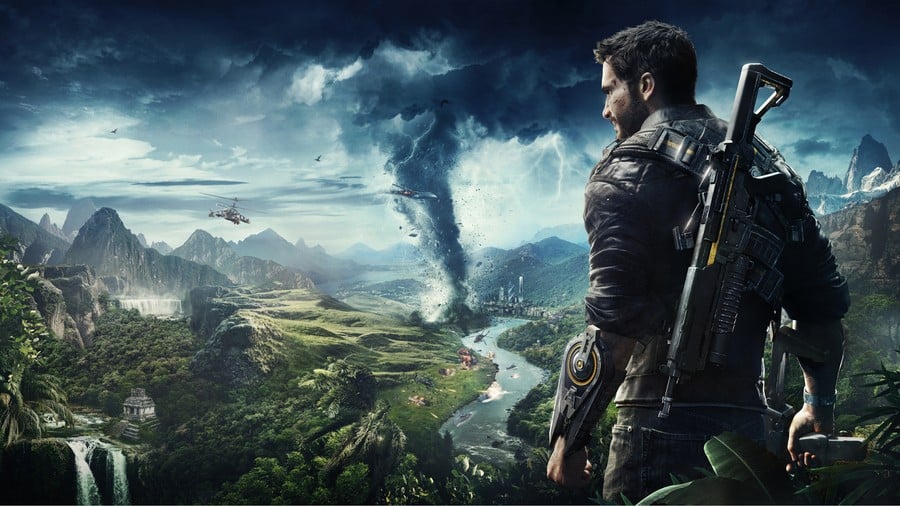 If there's any game series that's trying its hardest to ape every action movie trope in the book, it's Just Cause. Each entry has upped the ante in terms of explosive action, with Just Cause 4 introducing extreme weather events at the end of last year. Probably the weakest aspect of all the games is their mostly nonsense narrative, so we're not convinced they'd make for particularly engaging movies.
That being said, the company behind the Resident Evil films has just picked up movie rights to Just Cause. Constantin Film wants to build a movie franchise based on the games, following Rico Rodriguez in his battle against the Black Hand. The good news is that the creator and writer of the John Wick films, Derek Kolstad, is on board to write the script.
Filming is due to start next year. We're not convinced a Just Cause movie will be any good, but with Kolstad on writing duties, it may be better than we fear. However it shakes out, we won't know for a while yet. What do you think? Do you want a Just Cause film? Will it be any good? Glide into the comments section below.
[source variety.com, via videogameschronicle.com]