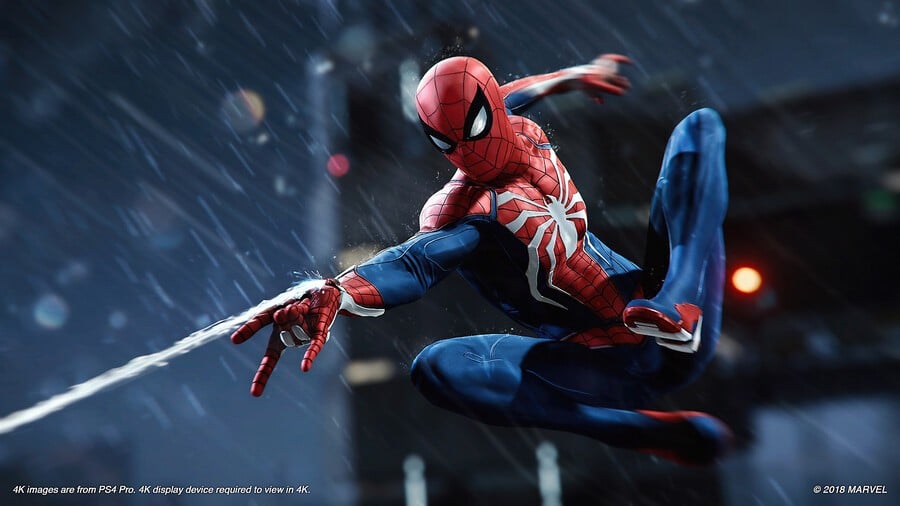 Sony has just held a meeting with investors, where it presented a look at the state of PlayStation across all kinds of metrics. From first party growth to an emphasis on streaming, the platform holder clearly has its plans in place for PS5.
We've already heard a little bit about the innards of its next-gen machine, including a custom SSD that will allow for ultra-fast loading. It's hard to quantify in words, so Sony demonstrated the technology at work. Fortunately, a Japanese tech journalist caught it on camera:
In the above clip, you can see the PS4 Pro loading in a scene from Marvel's Spider-Man, and then the in-development PS5 hardware doing the same. The difference is pretty staggering; the PS5 loads the same thing in a fraction of the time it takes the Pro.
We also see how the SSD will be able to stream data much more quickly. In a fly-by through Spidey's open world Manhattan, the PS4 Pro struggles to keep up with the camera, halting to load in the city ahead. Compare that to the PS5 hardware, and it not only has no stutters at all, it also is able to zoom through the streets much faster.
What do you think of this? Is the SSD going to be a literal game changer for PS5? Let us know your thoughts in the comments below.
[source twitter.com]