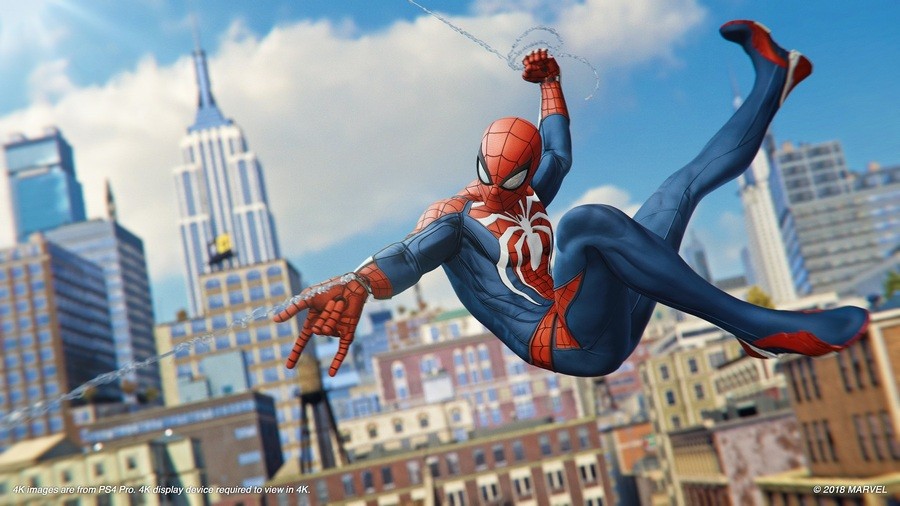 One key detail regarding the PS5 shared today, Sony's next-gen console will feature a "specialised" SSD, or solid-state drive. SSDs are fairly common in laptops and PCs these days, allowing for faster operating speeds when compared to regular hard drives.
You may have heard people say that installing an SSD in your PS4 speeds up load times and, in some cases, can help games run more smoothly. Sony will essentially be applying this logic to the PS5, where the next-gen console's SSD will allow for dramatically reduced load times and better overall performance.
Demonstrating the technical might of Sony's in-development machine, system architect Mark Cerny used PS4 exclusive Marvel's Spider-Man to show just how much of a difference this specialised SSD can make. As Wired reports, fast-travelling from one area of the map to another within the game, on PS4, the loading can take around 15 seconds. Using a PS5 prototype, Cerny did the same thing, fast travelling to a different part of the map. This time, it took 0.8 seconds.
Cerny went on to demonstrate how quickly an open world title like Marvel's Spider-Man can render with the help of this next-gen hardware. The article states that Cerny makes the camera speed "uptown like it's mounted to a fighter jet", pausing at points to show that the game's world is perfectly loaded. This is apparently running in 4K, too.
It's sounding like the PS5 might be a bit of a beast, isn't it? Say goodbye to load times in the comments section below.
[source wired.com]