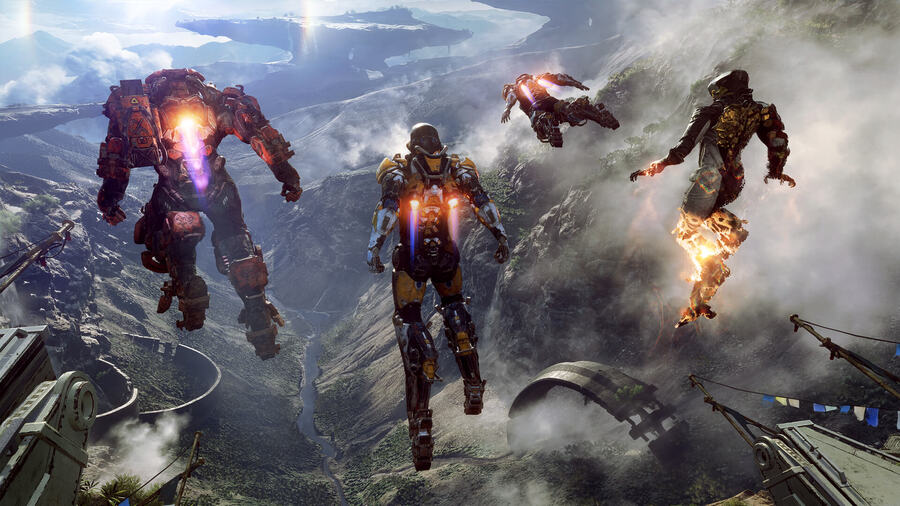 Several key BioWare staff members have recently stepped away from ANTHEM, with the likes of executive producer Mark Darrah turning his attention to Dragon Age 4. Not exactly surprising news given how live service titles are usually handled, but there's been a lot of speculation regarding the future of ANTHEM and whether this means that its fate will be decided by a much smaller team.
Not the case, according to head of live service Chad Robertson. Responding to the rumours, Robertson posted on Twitter: "We remain 100% committed to ANTHEM and look forward to showing players the new content we are working on. We want to make sure we aren't overpromising, so our updates on what's coming in the game will be focused when we have things near completion."
He followed up by writing: "Along with [lead producer] Ben Irving and I, we've got a big team between Austin and Edmonton focused and motivated for improving the game. We appreciate your support and for being on this journey with us."
It sounds like BioWare's going to hunker down with ANTHEM for the time being then, and hopefully, the developer can get the project back on track. To be brutally honest, we're not holding out for a miracle, but it'll still be interesting to see what becomes of the game over the next few months.
[source twitter.com]