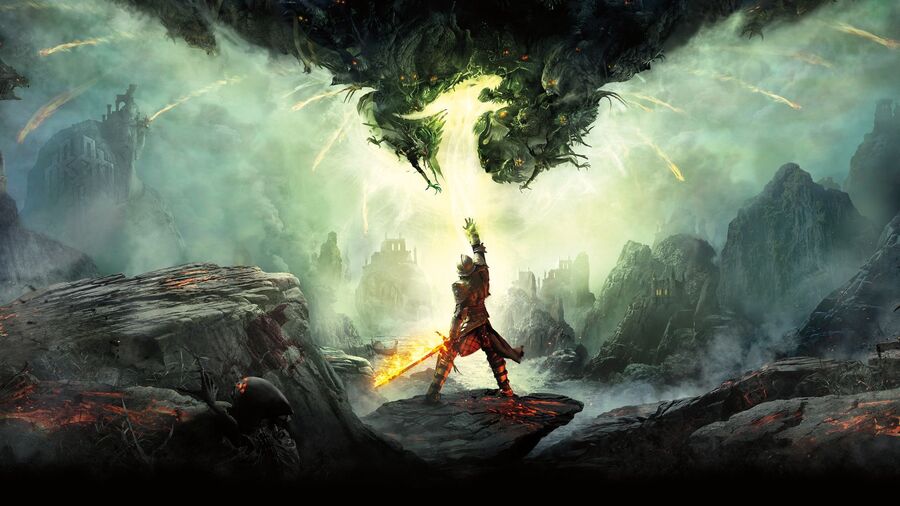 Some of the most prominent figures throughout ANTHEM's lengthy development have now stepped away from the project. Lead producer Mike Gamble and executive producer Mark Darrah have both moved on, while lead director Jonathan Warner has taken temporary leave for personal reasons. This suggests that a much smaller team is now responsible for ANTHEM going forward, which comes as no real surprise.
With ANTHEM's future looking more than a little unsure at this point, many have been wondering what's next for BioWare, and the answer seems to be relatively straightforward: Dragon Age 4. We know that the next Dragon Age was in and out of development for a number of years before it was essentially cancelled in 2017 so that everyone at BioWare could help out with ANTHEM. As such, the game's currently in very early stages of production.
But at least we have some confirmation that BioWare's returning to its popular role-playing series. This comes courtesy of the aforementioned Mark Darrah, who posted on Twitter: "We aren't working on Dragon Age 3. We aren't working on Dragon Age 5... I guess that's that." Darrah then linked to the Dragon Age teaser that we saw back at The Game Awards last year.
Right now it's impossible to say how long it'll be before we get to play the next Dragon Age. Recent reports paint a troubled picture at BioWare with the company's multiple studios supposedly struggling to click. And with ANTHEM in undeniably rough shape, the next couple of years or so will be critical. Here's hoping that BioWare can restore some much needed faith.
[source twitter.com, via gamesradar.com]