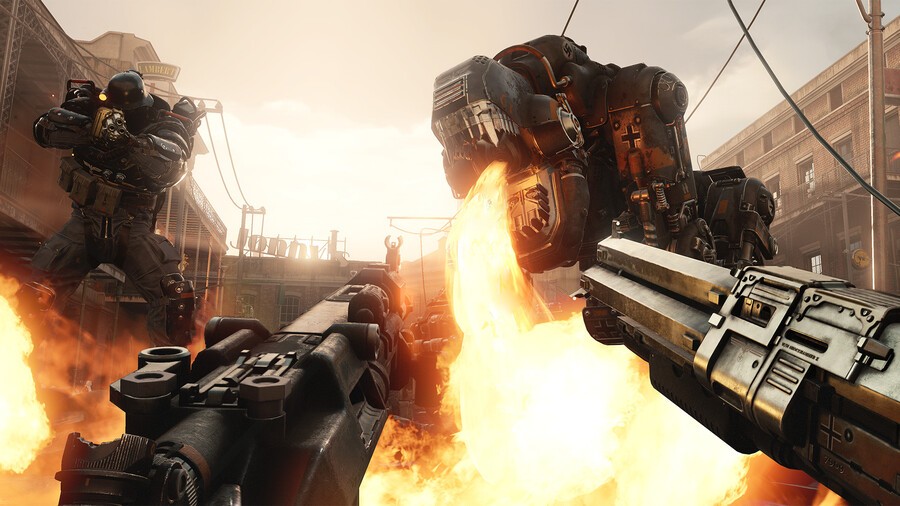 It looks like the 26th July is set to be one bad day for the Nazis of occupied Paris. Wolfenstein: Cyberpilot releases on the same day as its spin-off counterpart, Wolfenstein: Youngblood, if the game's PlayStation Store pre-order listing is anything to go by.
This experience is set to be rather different from the adventures of B.J. Blazkowicz's twin daughters however, with Cyberpilot being a PlayStation VR game. "Paris. 1980. You're the best hacker in town. Your mission: aid the French resistance by taking control of powerful Nazi war machines. Ram, gun down, and burn your way through the City of Love, leaving dead Nazis in your wake."
Maybe there'll be some sort of connective tissue between the two games? Nevertheless, we've only a couple of months until all is revealed. Are you up for even more Nazi slaughtering on 26th July? Plan your assault in the comments below.
[source store.playstation.com]