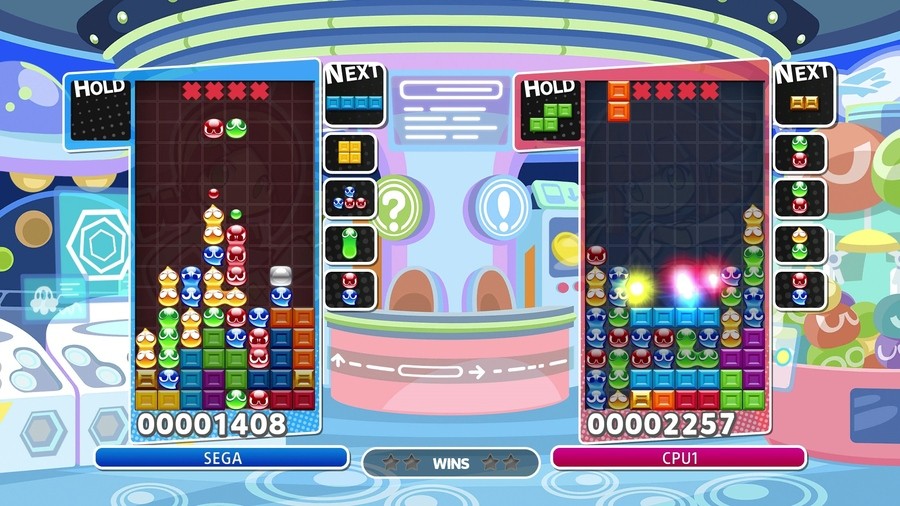 Remember Puyo Puyo Tetris? PS4's second best take on the Russian puzzler after Tetris Effect, the competitive puzzle game combines the block-laying game with SEGA's own Puyo Puyo in great style. Unfortunately, when it launched in the west back in 2017, it was only possible to buy the game physically, which is unusual in this day and age. The reasoning behind it was unclear, but we're pretty sure it was some sort of licensing issue.
Anyway, whatever the reason for a disc only release, today sees the release of the game on PlayStation Store, finally making it available to purchase digitally. The odd circumstances around this game's scattered release schedule will no doubt never see the light of day, but it's nice to finally have the game on the Store for those that want it. If you're curious, it's also relatively cheap, going for £15.99.
Were you frustrated about Puyo Puyo Tetris' limited launch on PS4? Are you tempted to grab it digitally now you have the option, or is it too late? Clear some lines in the comments below.
[source store.playstation.com]