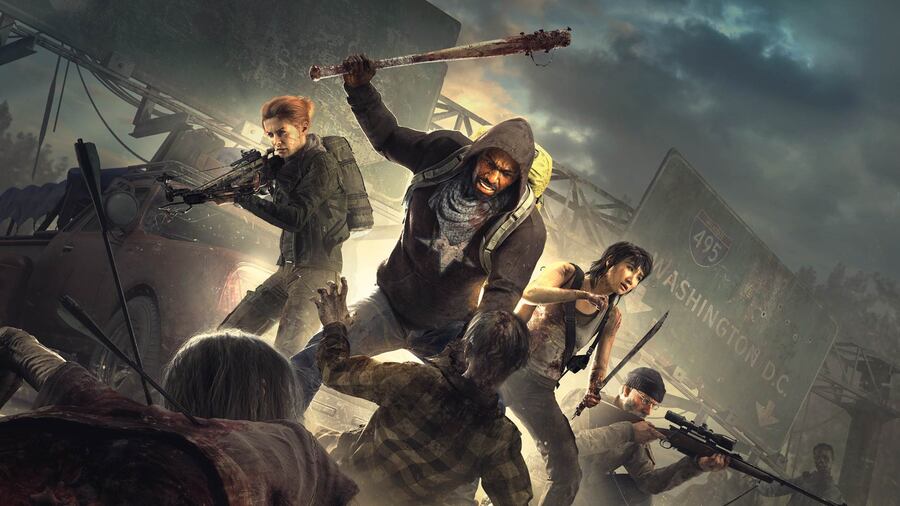 Well, this has been an eventful month or so for Overkill's The Walking Dead. The future of the co-op shooter set within the popular zombie franchise has been uncertain for a while; the PC release was met with poor sales and a critical panning, leading to the delay of the console versions. You may also remember last week, when Sony began refunding PlayStation Store pre-orders for the title out of seemingly nowhere. This led many to believe it had been cancelled, but publisher 505 Games said it was merely postponed.
Now, though, Skybound Entertainment has stepped in and delivered the final nail in the coffin. The company, which owns The Walking Dead IP, released the following statement yesterday:
As of today, we have terminated our contract with Starbreeze Studios and will discontinue all efforts on OVERKILL'S THE WALKING DEAD. Our creators and their stories are the core of Skybound, and since 2014 we have worked hard to expand the world of The Walking Dead into an exceptional Co-op Action FPS. We did our best to work with Starbreeze and resolve many issues that we saw with the game, but ultimately OVERKILL'S THE WALKING DEAD did not meet our standards nor is it the quality that we were promised. We are exceedingly sorry to our fans and share their disappointment in the game. We remain dedicated to providing our fans with the most premium quality content we can offer, and will continue to look for alternative video game options for the IP.
So, there you have it: Overkill's The Walking Dead is no more. It's a shame, but again, it's not a big surprise given the project's recent history. Are you disappointed to see the demise of this title? Let us know your thoughts in the comments below.
[source metro.co.uk, via skybound.com]