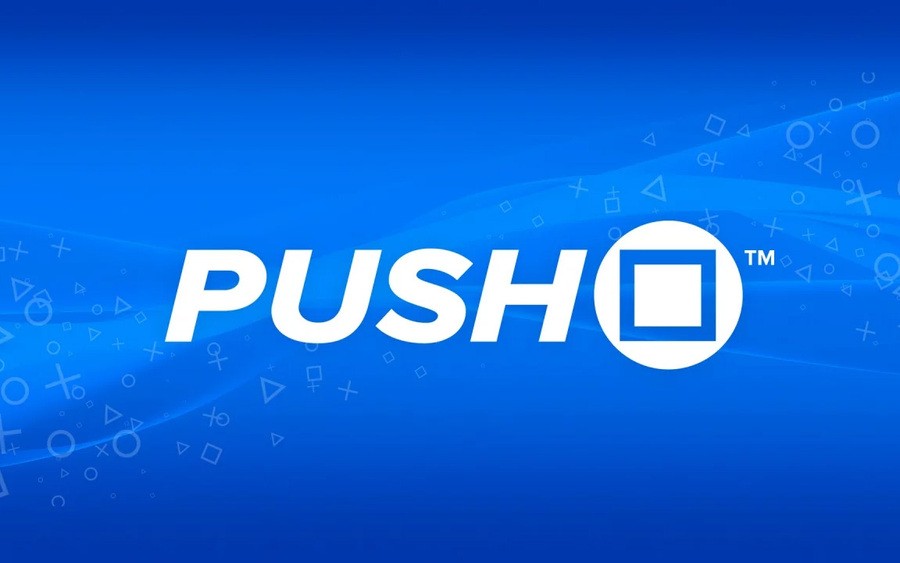 Every good story starts with a eureka moment! My fledgling music career had fizzled out before I'd even had chance to finish my mathrock cover of Bump in the Night, and a bright-eyed Sammy Barker – then with much better, much blonder hair – decided to do something new. I'd built very basic video game websites throughout high school, and there are bonus points available for any of you who visited Cubers or Games Main Frame. But I wanted to do it properly this time – at least while I actively avoided attending lectures at university.
I knew I was going to focus my attention on PlayStation because that's where my interests had settled. While it may surprise some of you, I'd grown up as a bit of a Nintendroid, and if you dig through the archives you'll even uncover some ancient articles I wrote for Nintendo Life (more on that later). But my late teens had seen me all but turn away from games, and it was the PlayStation 3 that pulled me back in. I thoroughly enjoyed Uncharted: Drake's Fortune and LittleBigPlanet, and I became a full-time Sony Pony from that point.
But I needed a name, and being a contrarian, I didn't want it to include 'PlayStation' anywhere in the URL – even though this would have saved a lot of SEO hassle later down the line. I probably spent a good two or three months trying to find the perfect title, and it came as I watched my Dad attempting to beat God of War 2. Anyone who's played Kratos' original outings will know that they're littered with QTE sequences, and I vaguely remember calling out to him to 'press X'. That was the eureka moment I alluded to earlier – I finally had a name.
Except I didn't, because PressX.com was taken – obviously. I toyed with multiple different permutations: PressCircle.com, PressCross.com, PressEcks.com – nothing quite worked. "What about PressSquare.com?" I distinctively remember thinking. It was good, but I didn't like the repetition of the 's' letters in the middle. All the way back on 15th January 2009, I registered the domain for Push Square, and the site was born. Well, sort of.
See the problem is that I don't actually remember when the site "officially" went live. I remember it being up prior to the release of Killzone 2, which launched on 26th February 2009, so it was definitely online now. Weirdly, one of the earliest articles I remember writing pertained to a Trophy list for Outrun Online Arcade, but I think I was still building out the design and creating the branding at the time. Look, we've decided internally to set the anniversary as the date the domain was originally purchased, so our birthday's now 15th January if you ever want to send us cake.
I continued to update the site right throughout the remainder of university, but when I graduated (with first class honours, obvs) there were decisions that had to be made. At the time the site was actually costing me money to run, and I didn't have any idea how to reverse its trajectory. So I did what any normal human not wanting to get a real job would do: I enrolled on a post-graduate course in marketing without having any real idea of how to segue into an actual career. It was around then that I was presented with an insane opportunity – join NLife and build the biggest PlayStation site in the world.
I'd known the Nintendo Life leadership for many years, primarily because I'd tried to steal HTML from managing director Anthony Dickens' GameCube-UK site as a snivelling 13-year-old. I think we were probably destined to work together because we stayed in contact, and with NL going from strength-to-strength, it felt natural to publish a PlayStation website within the same general framework. They had to stop me from cursing in the headline of every article, but I was allowed to explore my own voice for Push Square, and I wanted it to be a little more personality-driven. Hopefully that's still evident today.
Ten years is a long time, but if anything I feel more passionate about this project now than I ever have. We've achieved so much in that decade, but I think the biggest one is that we've not only kept the dream alive, but we've expanded on what the dream can be. I've watched the team grow along with the ambition, and I've met many, many amazing people that I simply wouldn't have if Push Square didn't exist. It's truly an honour to be the editor of this website.
And yet while I've talked a lot in this article about myself (sorry, I do that sometimes) it's really not just about me anymore. It's about Ant, who's built the website and business; Damo, whose years of experience have made me a better writer; Daz, whose background has helped me become a better team leader; Robert, whose Witcher 3 character builds guide probably kept us afloat at one point; Stephen, whose unerring optimism has kept me looking forwards; every single contributor, whose articles have kept the site relevant and interesting; and, most importantly, you. Whether you comment, whether you lurk – we wouldn't have been here for ten years without you.
So Merry Christmas everyone, and here's to another ten years!