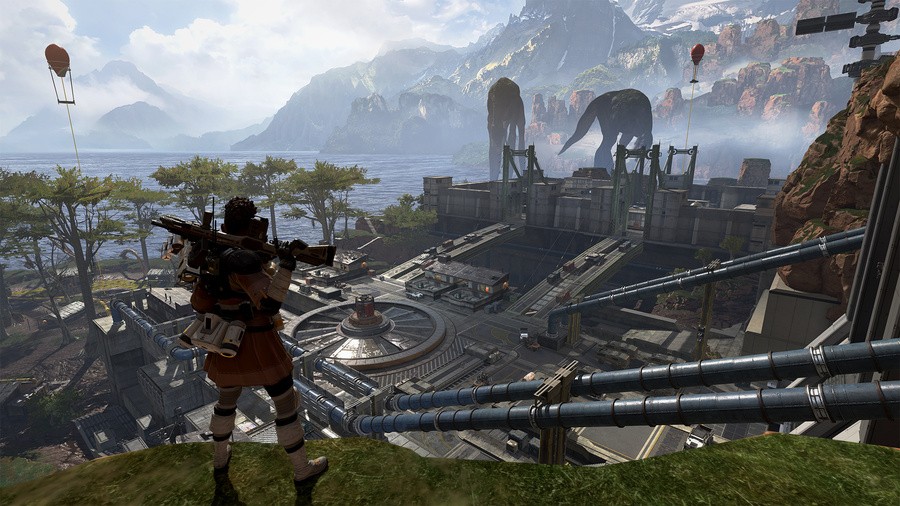 Respawn Entertainment has announced some pretty incredible numbers for its free to play battle royale shooter, Apex Legends. The game was both announced and launched on Monday, and has been extremely well received over the course of this week. After reaching a milestone of a million players in the first eight hours, the title has thus far amassed over 10 million in its first three days. Equally as impressive is the record number of concurrent players -- the game breached one million people playing at the same time, which is no mean feat.
Here's Respawn CEO Vince Zampella's statement on the early success of Apex Legends:
In 72 hours, over 10 million players have jumped into Apex Legends and we've breached 1 million concurrent players!

This has been a truly incredible journey. We tested and tweaked. We argued and agreed. We got to a point where we felt some magic. We knew it would be risky to take the franchise in this direction, to go free to play, and do a surprise launch. But we fell in love with Apex Legends and wanted, needed, other people to play it too.
We hoped you'd love it as much as us, but never in our wildest dreams could we have expected the outpouring of support and positivity we've seen. From all of us at Respawn, thank you for giving us and Apex Legends a chance. Thank you for joining us on this journey. This is just the beginning! We have so much more in store for you this year.
It would be easy to dismiss these figures - Fortnite attracted 10 million people just for a 10-minute concert - but given the game has only been available for a few days, it's a pretty impressive accomplishment. We imagine Respawn is very happy with the performance of Apex Legends so far, and as Zampella points out, it's still very early days.
[source ea.com, via dualshockers.com]