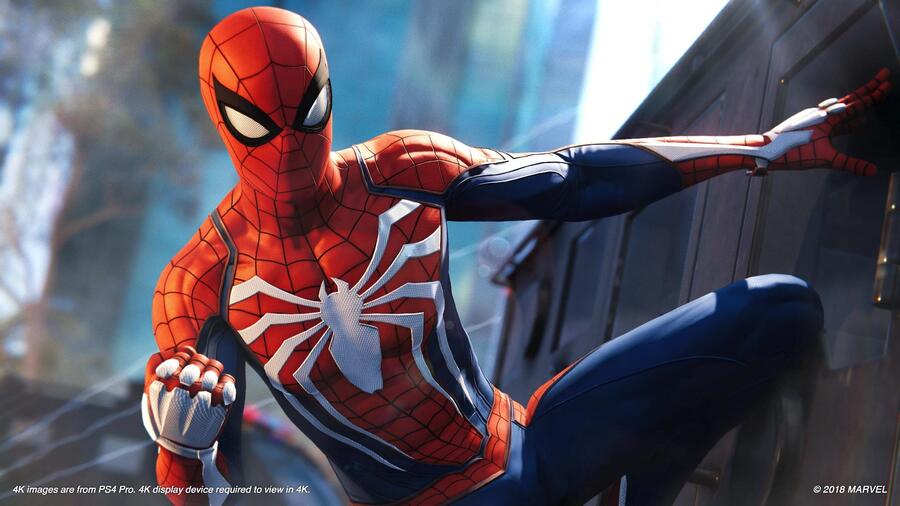 Insomniac Games finished off Marvel's Spider-Man on a high, delivering the final chapter of its entertaining City That Never Sleeps DLC story and providing patient fans with the much requested Sam Raimi suit free of charge. However, the new content for the 9 million-selling blockbuster doesn't end there. It appears that more will be added to the game in the very near future -- and it should be fantastic.
Marvel recently hosted a live stream dedicated to the Fantastic Four as it celebrates the heroes all this week. At the very end, one of the presenters said, "Something fantastic is coming to Marvel's Spider-Man real soon." Quite what it is, we're not sure. Our best guess is that a new Spidey suit will be added to the game in an update in the next few days. Fantastic Four and Spider-Man have crossed paths before, so there are a couple of costumes that could potentially be created for the PS4 exclusive, such as the Future Foundation suit.
It could be something more substantial, but we can't see it being more than one or two new outfits for the web-slinger. We'll have to wait and see of course, but it shouldn't be long before we learn more. What Fantastic Four content do you think will be added to Marvel's Spider-Man? Swing by the comments and let us know.
[source gameinformer.com, via youtube.com]