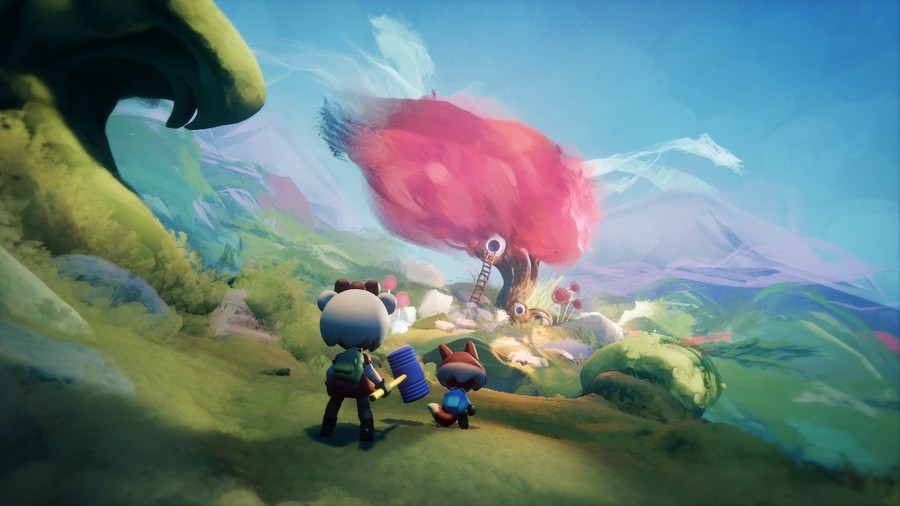 It's okay, Media Molecule. I forgive you. With Dreams, the studio is creating something truly special -- essentially a game engine that practically anyone can use. A new play, create, share experience that's far and away more advanced than the wonderful LittleBigPlanet titles. I once made an arcade crane machine in LittleBigPlanet 1; I uploaded it, and was proud of it. There were things I could've improved on - its controls weren't very well designed - but it functioned, and I was satisfied. I even got a couple of hearts.
Dreams would allow me to make a full games arcade, if I wanted to. You could explore it in first person and fire up one of a handful of cabinets with a little mini-game on each. Unfortunately, I didn't get a beta code, so I can't make that right now, but it's fine. I have other ideas, too. Ideas that I could've at least made a start on, had I been granted access to the Dreams beta. But it's no big deal.
It's only one of the most exciting games coming to PS4, with unbelievable technology powering its simple yet powerful creation tools. The timing couldn't be better either; Sony's console has built-in sharing capabilities, and the likes of Reddit and Twitter are perfect places to show off that amazing thing you've been building for weeks. Dreams could potentially become a viral video generator as creative people get to grips with the toolset. In fact, you don't have to look far to find NDA-breaking videos of some impressive levels already made by beta users. Beta users that have been playing for weeks, while I refresh my email inbox a few times a day, waiting.
It's fine, though. I mean, don't get me wrong, I'm a huge fan of Media Molecule. I've watched hours of Dreams gameplay via the developer's live streams, and learned all I can about the game from various interviews and events. I'm ready to give this thing a go. My friend and colleague, Sammy Barker, was sent a code, and he tells me it's excellent. I'm sure it is, and that's great. I can't see it for myself, but it's good to hear such positive things.
Honestly, I'm happy to wait for the full game. The fact thousands of people who care less than I do are playing it right now doesn't bother me; in fact, by the time I do get to play it for myself, there will be a metric ton of user generated content to explore from the off, assuming everything from the beta is carried over. Which I know is happening, because I've been paying attention, and deserve a code. I'm cool with it, really. I'm cool with waiting for the beta for years, and being left out in the cold. It's not like it's in Media Molecule's control, right?
I'll be fine. There's even a chance I'll get a beta code between now and its closing day on the 4th February, but I just wanted to say it's all good. It's fine. Don't worry about it. I'll get to play Dreams sooner or later, and I'll look forward to that. It's fine.
---
Have you missed out on the Dreams beta like Stephen? Or have you been enjoying the myriad creations it offers? Don't break the NDA in the comments below.