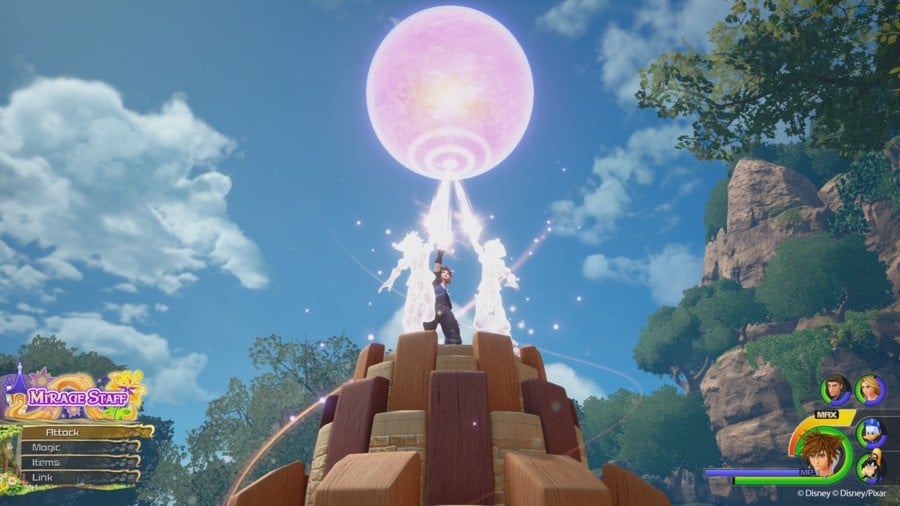 You're constantly unlocking new skills and abilities in Kingdom Hearts III, but making sure they're active at all times isn't quite as simple. Here's how to manage your AP and make sure the abilities you hold dearest are always available.
How to Equip New Abilities in Kingdom Hearts 3
From the pause screen, you can select the Abilities tab in order to decide which characters' skills you want to manage. There's a plethora of abilities to choose from, but you can only select so many to have active at any one time because of your AP meter.
Each ability comes with a certain cost, and you can't equip ones that'll take you over the limit. This limit will of course increase with level ups and item usage.
In order to equip a new ability, simply select it and press X if you have enough AP in order to add it to your repertoire. The game will alert you to a lack of AP if you don't have enough room for it. Once it's equipped, the starred image to the left of the skill's name will highlight with an orange tint. As you can see in the image above, we have every ability equipped except for Air Slide and Aerial Dodge.