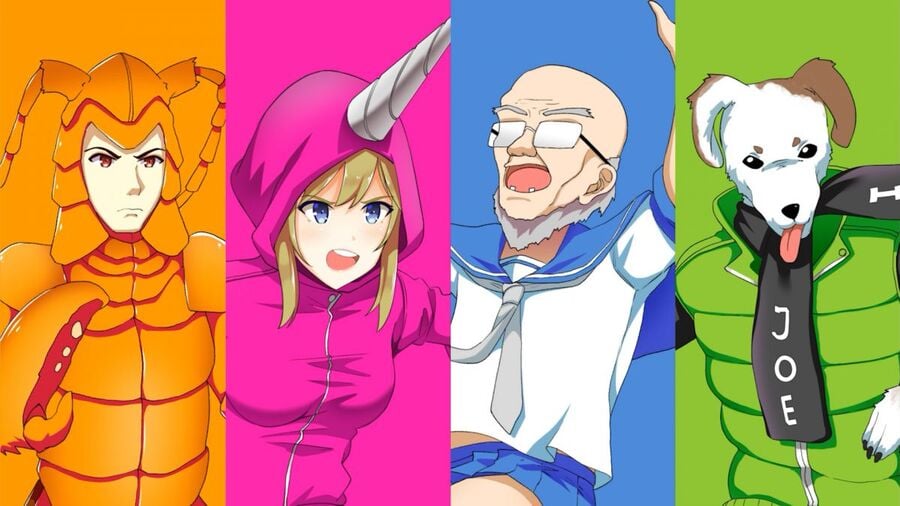 There are ten days until Christmas – wait, what?! Wow, this has really crept up on us and we haven't even bought all of our presents yet. Never mind, there's still a week to go, right? Right. We'll be spending this weekend in front of a warm hearth playing some video games – who's joining us?
Sammy Barker, Editor
I tried to get into Prey this week but it just didn't grab me and my backlog is so big that I've decided to move on – albeit with some guilt, I must admit. To be honest I'm really struggling to get into "big" story-focused games at the moment, so I may just faff around with my collection of sports games instead.
Stephen Tailby, Reviewer
I'll be playing a game for what's probably my last review for the year: Nippon Marathon. It's an odd multiplayer title with a sort of Takeshi's Castle vibe. What better way is there to close out 2018?
Christian Kobza, Reviewer
This weekend I'll be trying my hardest to tear myself away from Smash Bros. Ultimate to continue making progress toward the Assassin's Creed Odyssey Platinum Trophy. If games would just stop coming out, I would actually be able to catch up on my backlog!
Graham Banas, Reviewer
I have been both unable and unwilling to stop playing Beat Saber, and I see no reason why that's not going to continue going forward. Plus I'm still levelling up a whole bunch of stuff in Battlefield 5, so between those two games, I've got my weekend ready and lined up.
Liam Croft, Reviewer
This weekend I'll be committing more time to Dragon Quest XI: Echoes of an Elusive Age. I'm only 10 hours in but I absolutely love everything about the game, beautiful art style and the loveliest characters. I'm sure Call of Duty: Black Ops 4's Blackout will get a look in at some point, too.
Jacob Hull, Reviewer
It's that time of year again when I try to catch up on some of the games that passed me by over the course of the year. 2018 has been a particularly busy journey around the sun so I've missed more than a few behemoth entries. I'm kicking off this weekend with a bout of Dragon Quest XI.
Jamie O'Neill, Reviewer
God of War recently won Game of the Year on Push Square's forums, and since it's cold outside, I'll start a new game to play the opening few hours again. I want to be reminded of the cheers of joy at E3 2016's gameplay reveal showing a hunt with Atreus, through to hearing Kratos' feet crunch in the snow as he reaches the mountain's base.
Victor Nowogurski, Moderator
Things are slowly getting back to a normal pace with me which means I will be able to squeeze in some much needed game time. With that said, I will be playing Battlefield V this weekend and perhaps some Mutant Football League Dynasty Edition.
---
Have you done all your Christmas shopping? What are you playing this weekend? What games are you lining up to keep you occupied over the holiday break? Let us know below.