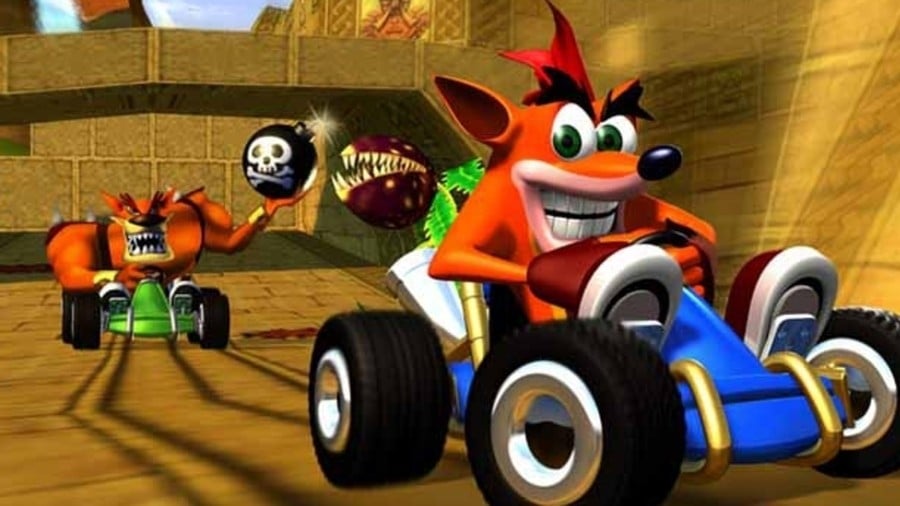 We've been half-expecting a remake of Crash Team Racing due to the success of Vicarious Visions' Crash Bandicoot N. Sane Trilogy. It'd be very welcome; a return of one of PlayStation's best kart racers would not only be popular among fans, it'd also fill a gap in the market for a quality arcading racing title on PS4. Well, if this is what Eurogamer says it is, we could very well be getting it.
Hollie of PlayStation Access received this pair of orange, fluffy dice, accompanied by a message: "Sliding into the Game Awards 6/12... - Anonymous". Eurogamer says it believes it's a tease for a Crash Team Racing remake, and that it's legitimate. Now that we think about it, we're struggling to think of what else orange furry dice could be referring to, and considering Activision sent out purple eggs before the announcement of Spyro: Reignited Trilogy, this all sort of lines up.
We've got our fingers crossed for this one, but what do you think? Will Crash Team Racing show up at The Game Awards 2018? Slide into the comments below.
[source eurogamer.net]