The annual Push Square Towers tradition is back, as we sit down our scribes and pester them once more for their five favourite PlayStation games of the year. With such a strong assortment of software in 2018, it's always tough deciding upon the cream of the crop. We dressed as Agent 47 and pointed a silenced pistol at Lloyd until he gave us his list.
A cheeky pick (since it's an expansion), but Destiny 2: Forsaken fixed what was the most disappointing game of 2017 for me. Forsaken added a wealth of new content, and made replaying older content actually worthwhile. The grind is alive and well, and there are so many secrets that I've still got an almost stressful amount of things to do -- certainly not something I could have said about the base game. I'd gone from uninstalling Destiny 2 to playing Forsaken several times per week.
No campaign? No problem. Black Ops 4 has the best multiplayer suite offered by any CoD in years, and the smart changes like manual healing feel like measured additions as opposed to a "me too" motion for the hero shooter crowd. Zombies is as deep as it's ever been, and new addition Blackout steals the show with the most addictive, immediate, and fast-paced battle royale in the genre. Playing like a 'Greatest Hits' of the franchise, Black Ops 4 is a game I'll be spending a lot of time with -- well into 2019.
As a huge fan of the character through comics, movies, and prior games, I knew Spider-Man would be good. How it could it not be, coming from Insomniac? What I wasn't expecting was the best original Spidey story in years, impeccable characters, and my single favourite traversal system in gaming. Every part of the Manhattan playground has been crafted with the utmost care and reverence for the character's history, and I cannot wait to see how the future looks.
God of War achieved something I had no idea was possible: it turned the caricature of pure anger and shouting that was PS2 and PS3-era Kratos into a multidimensional character. The addition of Atreus allows Kratos to grapple with concerns more existential than disembowelment: what does it mean to be a God? What does it mean to be a father? In a way, my time with God Of War made me reflect on my own relationship with my Dad. It truly is a special game.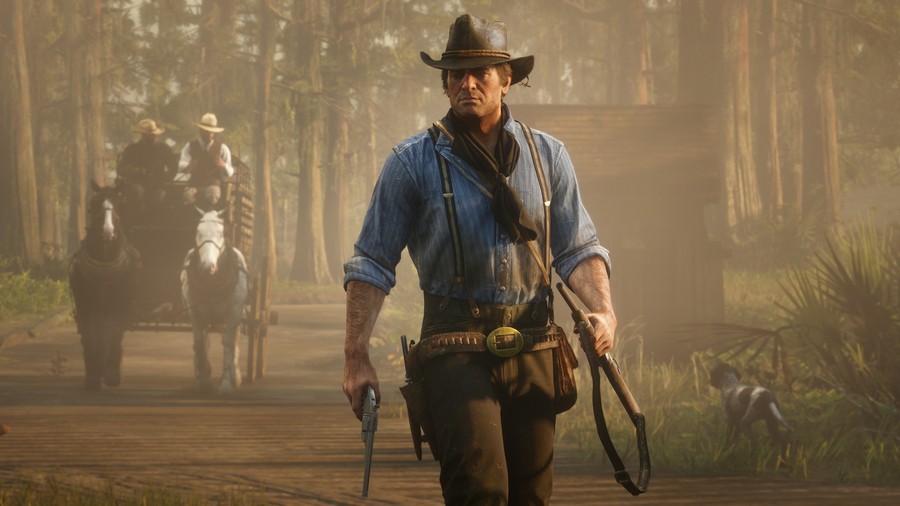 It was a tough choice between this and God of War for my number one pick, but my seventy hours with Red Dead Redemption 2 flew by. I didn't like the first Red Dead Redemption -- it felt too ponderous to me, which is strange since its sequel is entirely slower by design. It's only once you've spent hours with your cohorts than you feel part of the Van Der Linde gang. While it seems cliche to label the world as the star of Red Dead Redemption 2, it's supporting cast of characters are almost as strong. I have never seen such beauty in a game before, and never felt so much sadness when it was all over. The good news is that with Red Dead Online galloping into view I won't have to leave this world just yet.
---
There are some heavy hitters in Lloyd's list, but are you in agreement with his picks? Talk it out politely in the comments section below.