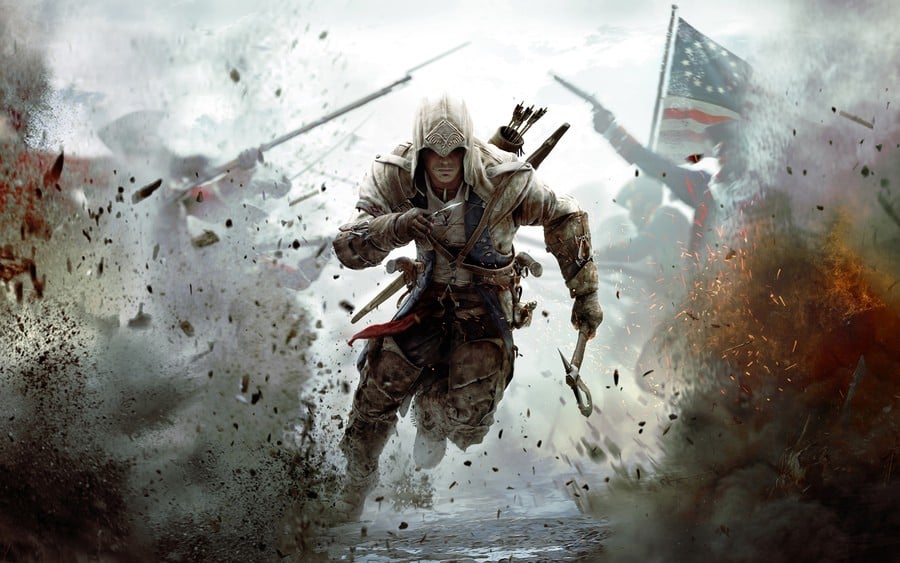 The divisive American Revolution instalment in the Assassin's Creed series is coming to the PlayStation 4 next March, with all of its DLC included and enhanced visuals. Part of the Season Pass for Assassin's Creed Odyssey, you'll be able to relive the 18th Century tale of Connor in Assassin's Creed III Remastered, as "your clan is threatened by a powerful group seeking to control the thirteen colonies".
The game will be updated for modern hardware, and will take advantage of the PS4 Pro, adding 4K visuals and HDR support. It'll be accompanied in the Season Pass by Assassin's Creed III Liberation Remastered, a port of the PS Vita spin-off starring female protagonist Aveline. This was previously converted to the PlayStation 3, but will appear on the PS4 for the first time next year.
You'll get access to Assassin's Creed Odyssey's Season Pass as part of the Gold, Ultimate, Spartan, and Pantheon Editions – yes, there really are that many – or you'll be able to purchase it individually for $39.99. Considering you'll also get two bonus campaigns for the main game as well, this actually sounds like a decent deal.