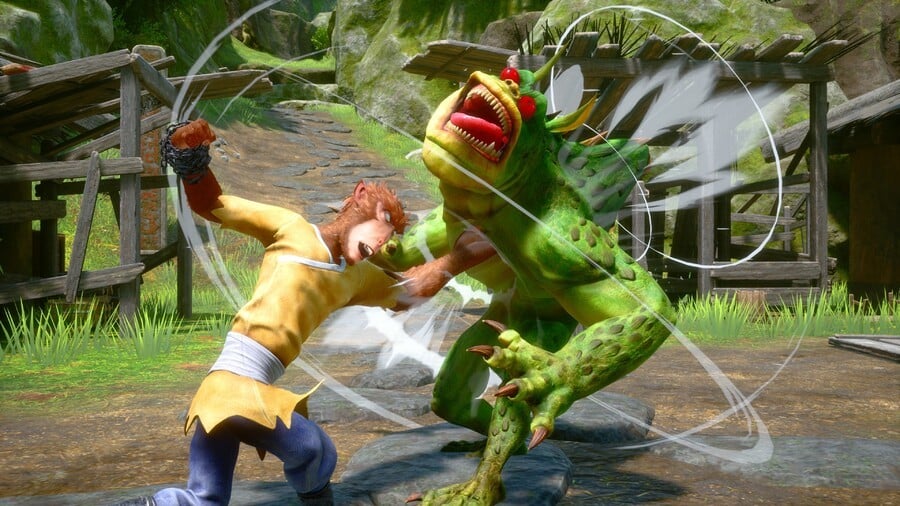 Oasis Games, the Hong Kong-based organisation working with Sony and October Media to help release PlayStation 4 exclusive Monkey King: Hero Is Back worldwide, has said that the movie adaptation will feature a campaign "over 10 hours" in length. "[The game] aims to bring the authentic Chinese spirit from the film to a global audience via a high-quality gameplay experience," a press release reads.
It continues: "Based on the 2015 animated movie of the same name which broke records as the highest-grossing animated film in China at the time of release with a box office of $153 million, Monkey King: Hero Is Back depicts the journey shared by three main characters: Monkey King, Pigsy, and the child character Liu Jiang. These figures fight many different monsters using varied skills and magic alongside their co-operation and shared individual wisdom. As the journey continues, the relationships among three characters are greatly enhanced, and they find the missing puzzles of their own individual lives."
The game's set to launch first next year in China, before rolling out worldwide thereafter. Sony is hoping that this game will help boost its profile with the potentially lucrative Chinese market. The manufacturer's showing a 15 minute demo at the ChinaJoy 2018 event in Shanghai, and it also debuted a new trailer during a press conference earlier in the week.