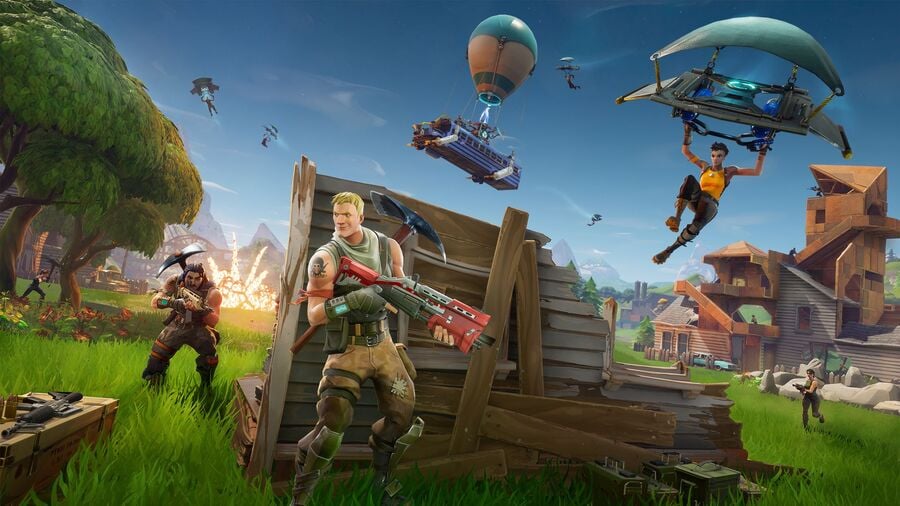 Sony is taking a lot of criticism at the moment with regards to cross-play. Fortnite was recently announced for Nintendo Switch at E3, and news came that this version of the game would be cross-compatible with all other platforms aside from PlayStation 4. It has also been reported that PS4 Fortnite players cannot use their account on the Switch version.
This has obviously caused a bit of a stink, and Sony has remained tight-lipped about the situation, but it has now made a statement on the matter while speaking with the BBC:
"We're always open to hearing what the PlayStation community is interested in to enhance their gaming experience. Fortnite is already a huge hit with PS4 fans, offering a true free-to-play experience so gamers can jump in and play online. With 79 million PS4s sold around the world and more than 80 million monthly active users on PlayStation Network, we've built a huge community of gamers who can play together on Fortnite and all online titles. We also offer Fortnite cross-play support with PC, Mac, iOS, and Android devices, expanding the opportunity for Fortnite fans on PS4 to play with even more gamers on other platforms."
We doubt this will appease furious Fortnite fans who are lambasting Sony over its unwillingness to partake in cross-play with other consoles. Whichever way you slice it, Sony's stance on this is, rightly or wrongly, landing it in hot water, and the above statement will almost certainly add fuel to the fire rather than extinguish it.
What do you think about all this? Have your say in the comments below.
[source bbc.co.uk, via theverge.com]